As the owner of a small construction business, you already know that hiring is an industrywide challenge. Small business owners must also wrestle with two additional frustrating areas of employee management — time tracking and scheduling — to keep their employees happy and hard at work.
This is the fifth and final installment of our Fingercheck & Construction series about Human Resources in the construction industry. Click here to download the entire series as a handy, referenceable ebook.
In the second of our five-part construction series, HR in Construction Hiring and Benefits, we reported that the Associated General Contractors of America found that 80% of construction companies had a hard time finding enough skilled workers to meet their needs. Let's face it: When you don't have employees, you can't grow your business.
Hiring includes attracting talent as well as onboarding and retaining employees. The Society for Human Resource Management (SHRM) estimates the cost to replace a minimum-wage hourly worker averages $1,500. Most other HR consulting firms place the cost of replacing an hourly employee much higher, estimating the cost at $3,500 to $10,000.
It's much more practical to focus on keeping your existing workforce happy and that's where using time management apps can be helpful. Time Tracking by Fingercheck offers an easy way for you and your employees to manage their attendance from anywhere. And when the jobsite isn't at the office, making sure that your workers' hours are tracked correctly is essential to ensuring correct attendance for payroll.
Track your team's time from anywhere, easily
Our solution provides you with real-time reviews using a live status dashboard. This allows your HR team to send automated alerts, emails, and push notifications about timecards and exceptions. We also deliver clear time management with the ability for your team to create custom rules to calculate timecards, including automatic break rules, overtime policies, and premium policies. And you can run reports on every job, including workers' compensation insurance and employer taxes, in seconds.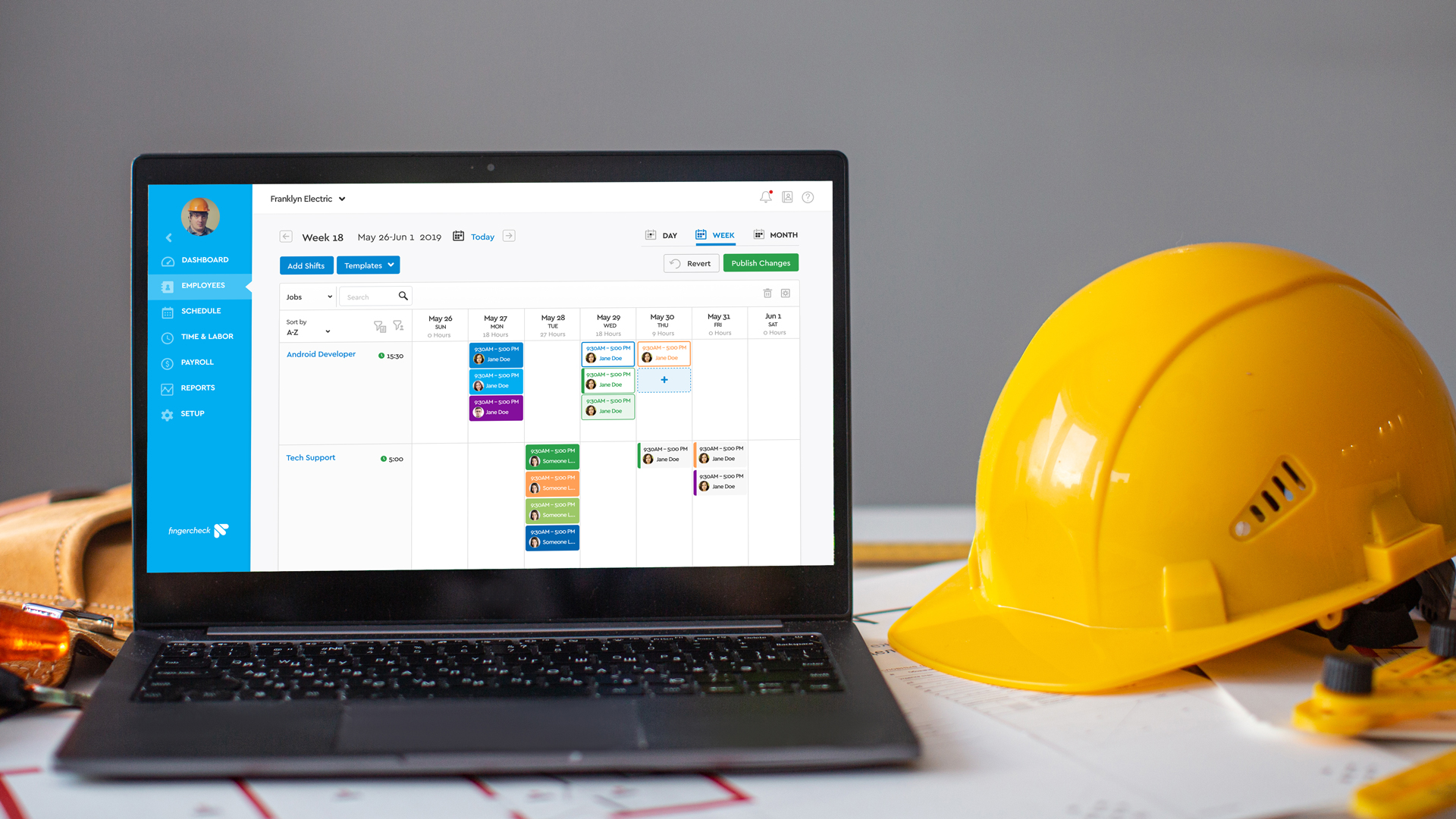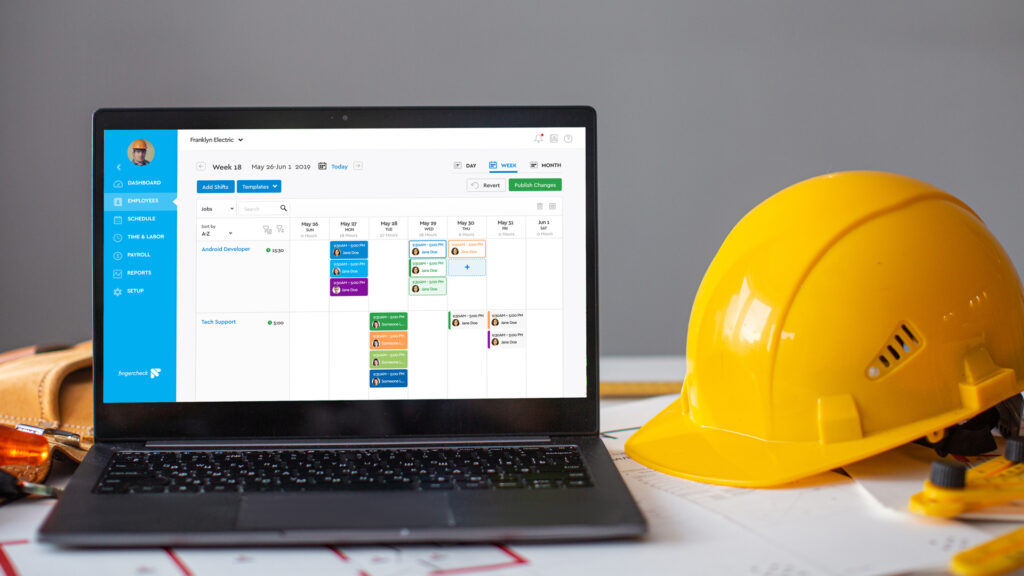 Do you know the real cost of human resources-related tasks for small business time tracking?
35% of an average HR team's time is dedicated to error correction, according to OnePoint HCM.
Zenefits reports that one-third of small businesses are punished by the IRS each year for mistakes, with an average penalty of $875.
That's where our solution comes in handy. We help you and your team track time and attendance accurately from any device, anytime, anywhere.
You're not just getting accurate timecards. Our solution cuts out manual time entry for payroll and delivers insights on your business with our live dashboard. We want to keep you on track with scheduling and GPS tracking. And, our geofencing option provides peace of mind that your employees are clocking in at the correct job sites.
Keeping things easy and stress-free helps everyone. So why not carry that over to your scheduling?
Streamline your employees' schedules
Online scheduling tools that help employees see their work calendars, trade shifts, and plan time not only make life easier for employees, but these tools also help managers. Tools that increase workplace morale can improve employee retention and improve worker-manager communications.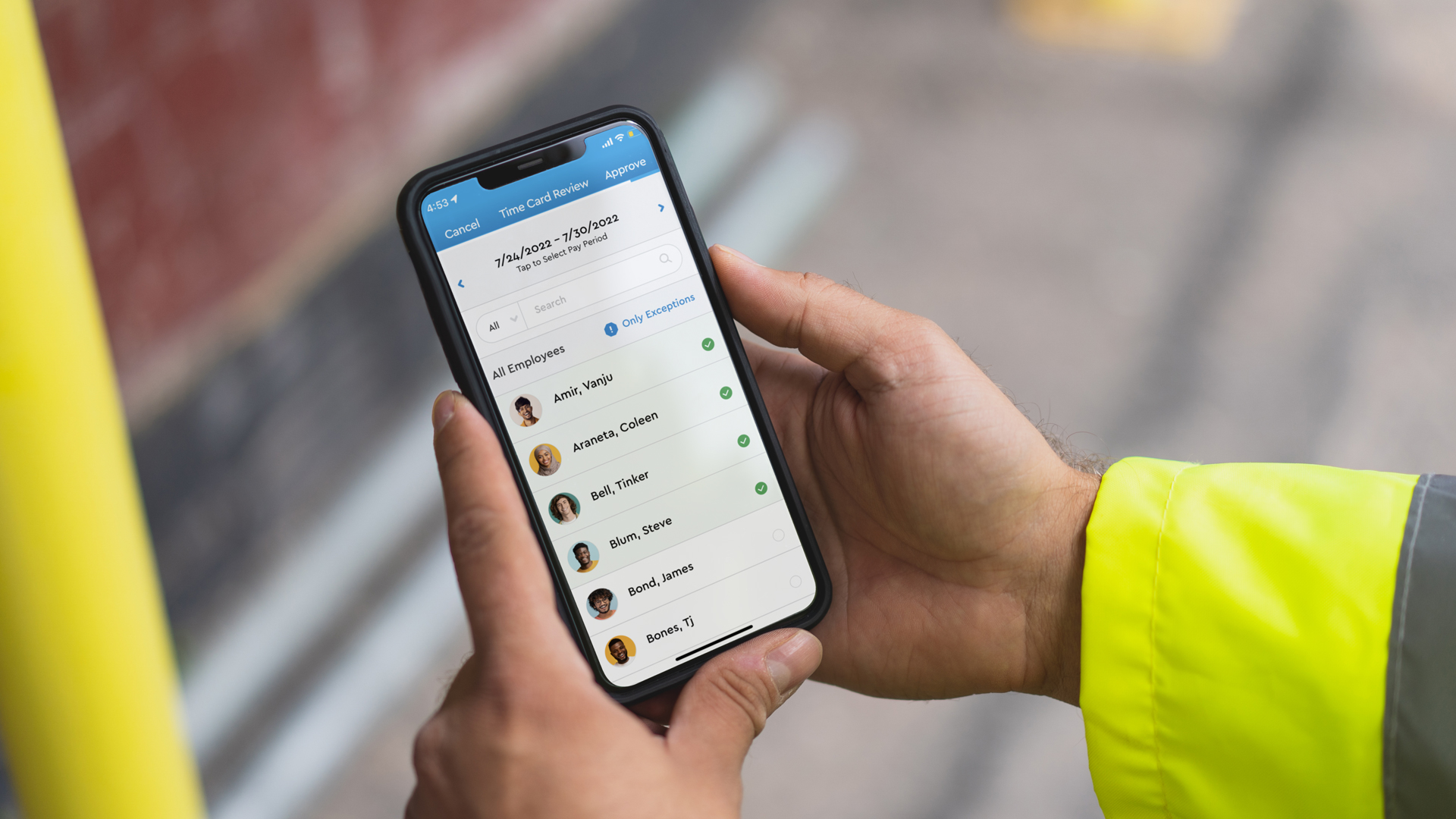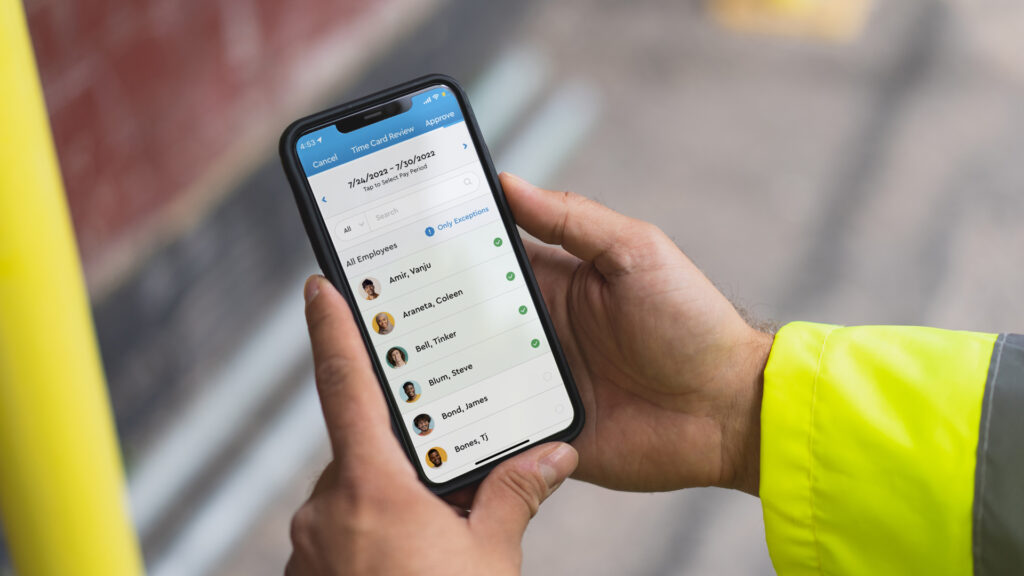 With Scheduling by Fingercheck, creating employee schedules is quick and stress-free. Our user-friendly scheduling app allows you to build, modify, and share work schedules with employees in minutes.
With Fingercheck, we've included features designed to make your workload lighter:
Add, edit, or delete work schedules from any browser or mobile device.
Send alerts to employees when a change or new schedule is made.
Create open jobs and shifts and assign them at a later time.
Copy a previous week's work schedule.
Allow your employees to swap shifts.
Because scheduling is tied to time clocks and timecard management, you can give your employees that power without making things more complicated. In fact, Fingercheck makes it easier — and more accurate — than ever, offering small businesses unparalleled time tracking. With Fingercheck's mobile app, employees have the convenience of clocking in and out remotely from anywhere, resulting in a more accurate paycheck. With our GPS tagging feature with job-based geofencing to restrict timecard punches to specific job sites, you can have confidence that your employees are where they are supposed to be when they punch in and out.
When that scheduling tool is part of an excellent payroll management software product like Fingercheck, running payroll is a breeze.
An HR suite in your back pocket
Fingercheck has many ways to help business owners with scheduling and time tracking, but we also have options for onboarding and hiring, employee management, workers' compensation insurance, and compliance and safety. Our goal is to help construction companies do HR better.
When you started your construction business, you probably didn't realize that the easiest part of it would actually be building things. Running the business itself is a second full-time job, leaving you with less time to do what you love. Maybe that's why time management is consistently ranked as one of the biggest challenges of owning a small business. No matter how you've structured your small business, Fingercheck has you covered.
We want to make it easy for you to manage the tasks that eat up your day, and we want to give you time for your clients, projects, your family, and yourself.
Job satisfaction and burnout aren't just issues affecting employees. You need to worry about yourself, too. That's why, for smaller construction firms, Fingercheck is payroll management — and a whole lot more. We can help you with things like employee management, expense tracking, employee and project scheduling, benefits, 401(k) management, workers' compensation insurance, small business insurance, and financing for payroll funding and pay-on-demand.
If you have questions about our software or if you want to schedule a demonstration, get in touch with us. We'd love to help make it easier for you to run and grow your business.