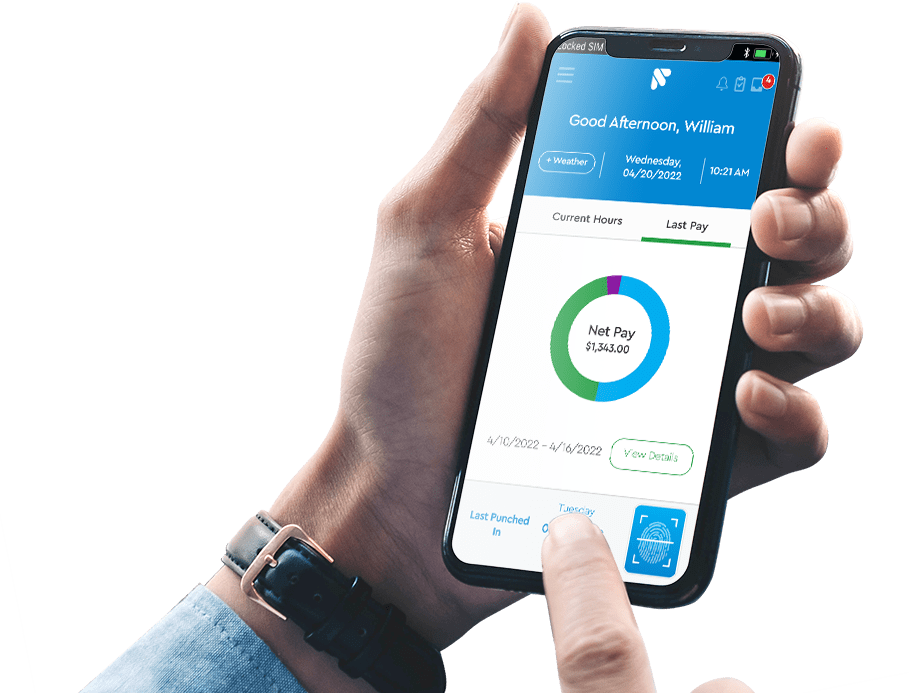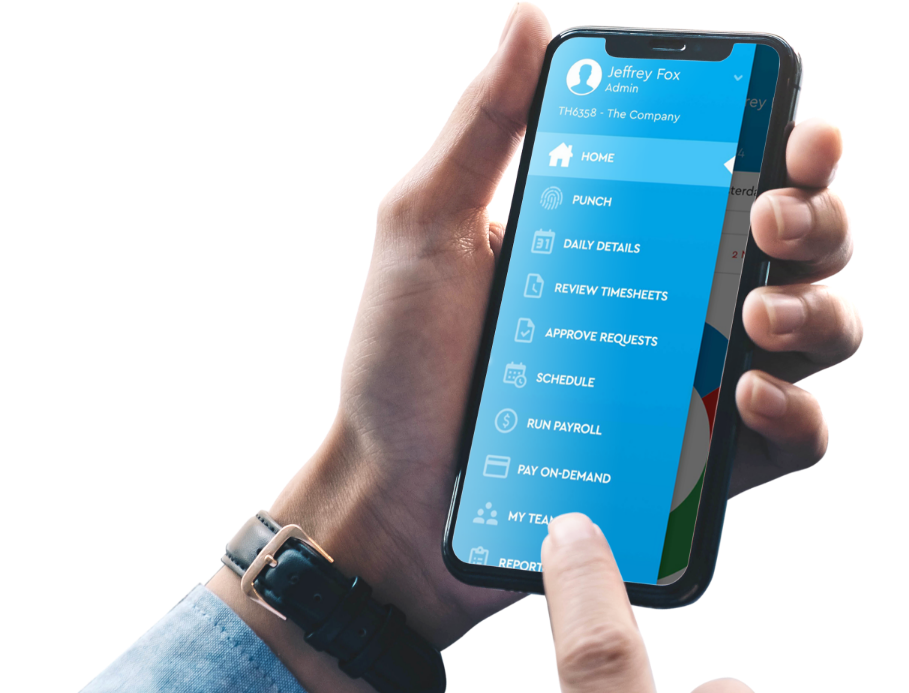 Hit the Road with Fingercheck
Our mobile app allows employees and supervisors to take advantage of countless features that include: Time tracking and GPS punch verification, payroll records and online scheduling. Employees can clock in from any place in the world, view schedules, and request absences. Supervisors can check on who has clocked/punched in, easily monitor activities and approve absences – all from the palm of their hand.

Manage Your Team On-The-Go
Enhance employee management with the app's easy-to-navigate interface. See who's in and review punch details, clock in on behalf of employees, set future schedules, approve time-off requests, make timesheet approvals and run payroll, no matter where the job takes you.

Staff feels empowered to handle all HR tasks via smartphone. Beyond time tracking and timesheet approval, the employees can view PTO balances and easily request time off & reimbursements, access schedules, pay stubs, digital insurance cards and the company directory.

Clock-in Security Customization
Punches can have GPS tagging and require punch photos to avoid any buddy-punching concerns. Administrators can also restrict punches to a specific smart device, job or geographical area. The sophisticated system lets you manage from afar, granting special permissions when necessary.

Run payroll from your smartphone with complete detail and payroll preview. Employees then receive push notifications and view their stubs. Users can quickly log in and approve timesheets, request time off, update directory information, add/edit direct deposit, and edit important tax forms.
Here is a list of key feature employees and employers are looking for to make their work day easy and manageable, when clocking in and pay your team.