Employee Benefits Made Simple
Simplify the management of both employee benefits and business insurance with a single, all-in-one platform.
Online Benefits Platform for Small Business
What do medical/dental/vision, life and disability insurance, commuter benefits, FSAs, and HSAs have in common? They are designed to protect the people that propel your company forward. Employees enjoy greater autonomy to manage their own benefits so everyone can focus on progress rather than paperwork.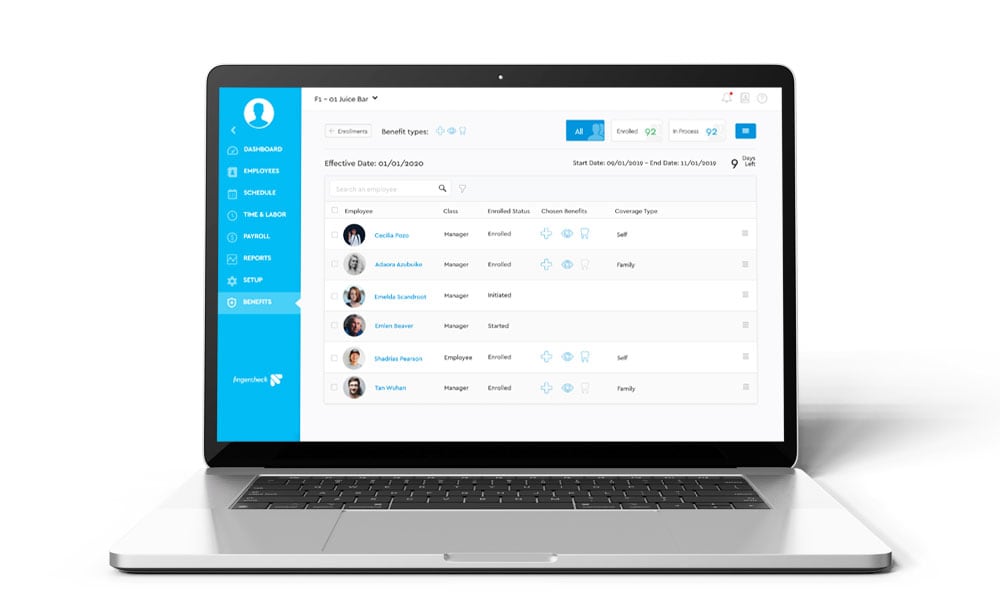 The Fingercheck Benefits App Advantage
The advantage of our all-in-one solution saves your business time and money –  you no longer have to work with outside brokers! Our mobile app enables you to easily manage employee medical, dental, and vision benefits along with all of your insurance policies such as workers' comp, disability, paid family leaves, general liability, and others.
We Simplify 401(k) Management For You!