Stress-free hiring solutions
From "We're hiring" to "Welcome aboard," let Fingercheck help you find, onboard and retain the best talent for your business.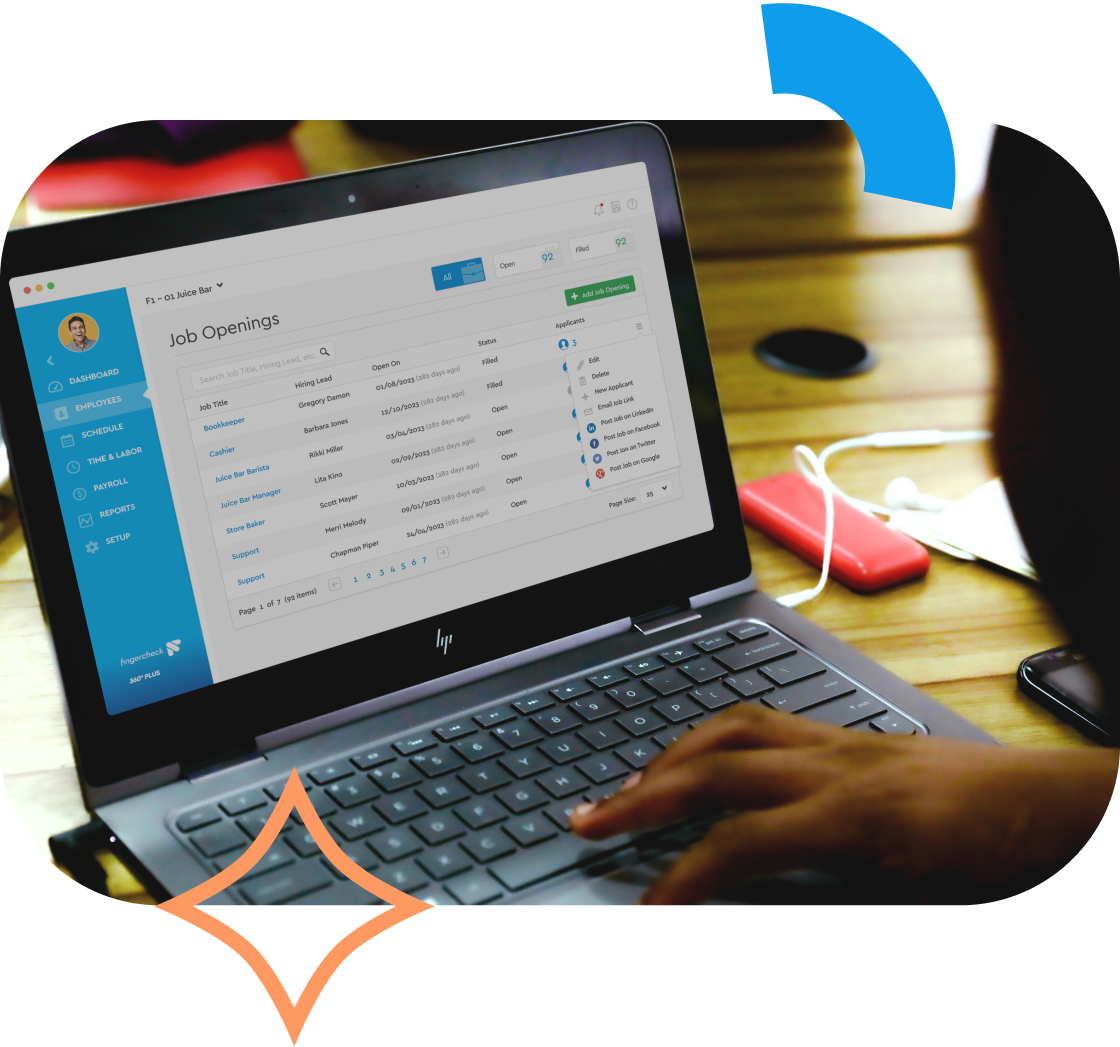 Employee hiring
Hire more candidates, without the hassle
Reduce admin work and simplify the entire screening process with Fingercheck. We make it easy to compare, filter, evaluate and invite the right candidates to join your team. 
Streamlined job posting

Cast a wider net in just a few clicks. Post open roles to multiple job boards, plus, manage and track all your job postings in one place.

Seamless onboarding

Give new hires the right first impression. From e-signatures to training videos, onboard employees with efficient, easy-to-use flows.

Automated applicant tracking

Manage your candidate pipeline with ease. Track and communicate with applicants, review resumes, schedule interviews and more.

Integrated background checks

Run and review comprehensive background checks to ensure you're hiring the right people for the job.
Pricing starts at just $45/month
Automate your payroll & HR today
Recruiting and hiring just got a lot easier
Simplify your recruiting process and stop wasting hours on endless administrative and hiring tasks.
Create job postings and customize required fields
Rate applicants and quickly facilitate team comments
Move applicants to new hire onboarding
Assign different hiring leads across the org
Efficient Tools for More Effective Teams
"It's easy to organize all my employees, make changes and update any new employees."
Discover the power of smarter employee hiring