Technology that makes advising your clients easier
Stop working hard to find your clients' information. Get everything you need from Fingercheck's Accountant Portal.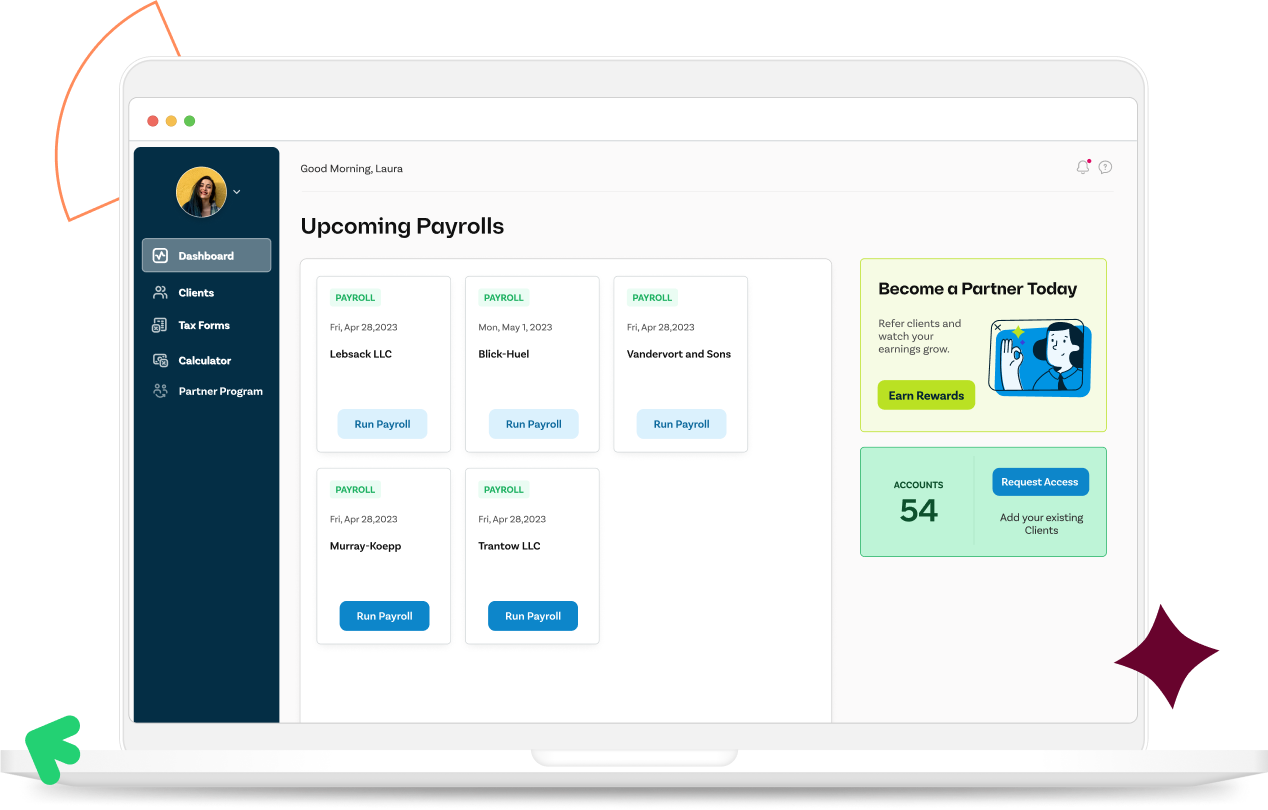 FINGERCHECK'S ACCOUNTant PORTAL
Everything you wished for right at your fingertips
One portal for all tax information, general ledgers, payroll, and any other data you may need from your clients

Generate reports for better client visibility and for strategic advice
Access your portal anywhere, anytime as you advise and guide your clients
Focus on more critical aspects of your work, such as analyzing financial data, providing strategic advice and staying ahead in a rapidly changing business environment.
When you refer clients to us, not only do they benefit from our exceptional services, but you also have the opportunity to earn rewards.
Gain deeper payroll insights and provide more informed advice to your clients with our comprehensive reporting, real-time updates and dashboard.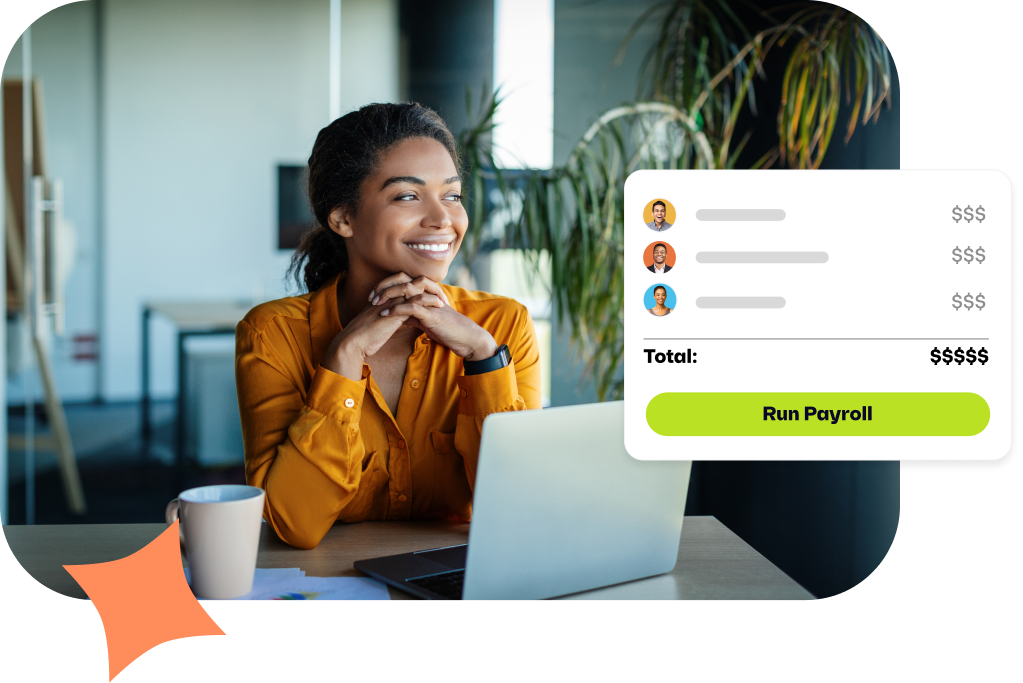 GET MORE VALUE FOR YOUR FIRM and CLIENTS
Switch to a payroll service you and your clients can count on
Seamless account set up for you and your clients

Pain-free, automated payroll with modern solutions

Tax and compliance support and guidance 

Comprehensive HR services for growing businesses

Superior customer support and AI-driven chatbot
Efficient Tools for More Effective Teams
"The interface, the UI, the UX … it's amazing, and it's very easy and simple to follow, which takes away all the stress when you're processing payroll."
"Very robust and flexible platform, with lots of different options."
BECOME A FINGERCHECK PARTNER TODAY