Pay, Schedule & Manage Hourly Workers Easily
We free small business owners from the stress of payroll, scheduling, time tracking, benefits and hiring. Our flexible, automated system is easy to use and customizable for the individual needs of your business.
Please select a feature or features to continue!
Build Your Custom Plan Now
Enter Number Of Employees
Select all features needed
Payroll
Time Tracking
Scheduling
Benefits
* Plans only manage a minimum of 5 employees
Set your business up with modern payroll, benefits, and more.
Automated Hourly Employee Management
The Mobile Solution for Hourly Business
Manage payroll, scheduling, benefits, tax compliance, and other business operations effectively from anywhere you are working.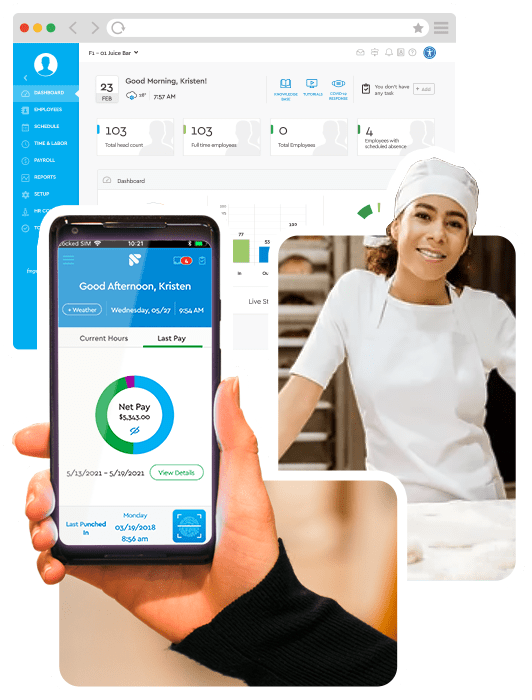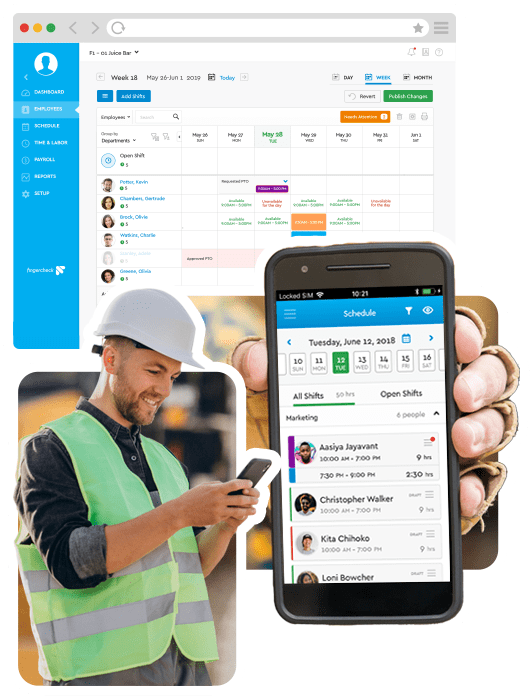 Effortless Hourly Employee Management & Retention
Quickly address employee needs and ensure compliance with our easy-to-understand app that empowers employees to succeed while saving you time to run your business. 
Streamline Hourly Employee Communication
Consistent and clear communication between management and employees is vital for hourly businesses to run smoothly. Our easy-to-use apps keep everyone connected and productive.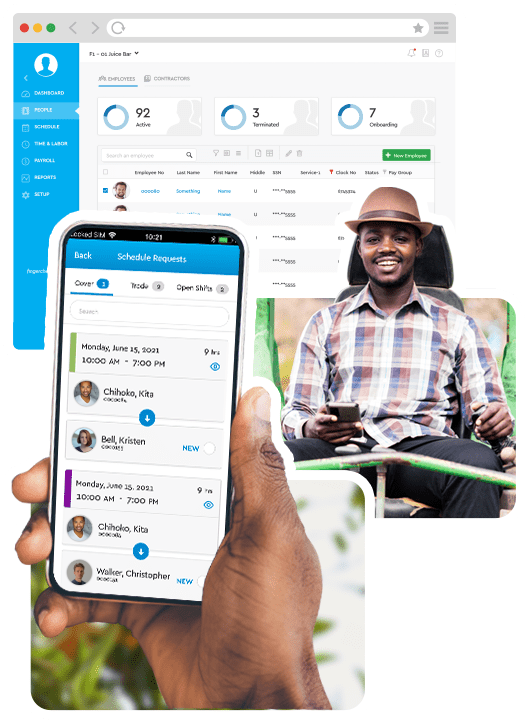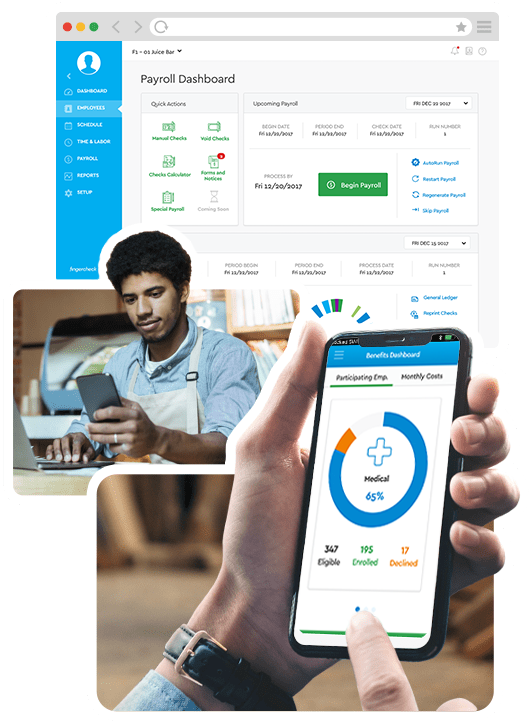 Affordable Compliance & Security for your business
Our automated hourly employee management system handles all of your compliance and security needs without the extra expense of a full time HR manager. Supervise shift workers and gain insight into daily activities while staying compliant with state and federal laws.
An Easy All-In-One Hourly Employee Management System