Pay On-Demand Makes Any Day, a Payday
Give employees the ability to get paid when they want - ahead of scheduled pay days.
Let Employees Access Earned Wages Anytime
Fingercheck Pay On-Demand offers employees the ability to control payday. No more waiting for scheduled paychecks – Now, employees can access earned wages when they want and need it most.
Offers employees the ability to access earned wages anytime; provide peace of mind in the event of an unexpected expense.

Improve Employee Engagement
Pay On-Demand is a perfect alternative to high-interest loans and helps increase employee engagement and morale.
Pay On-Demand doesn't add any additional work to your payroll administers – all calculations are adjusted automatically.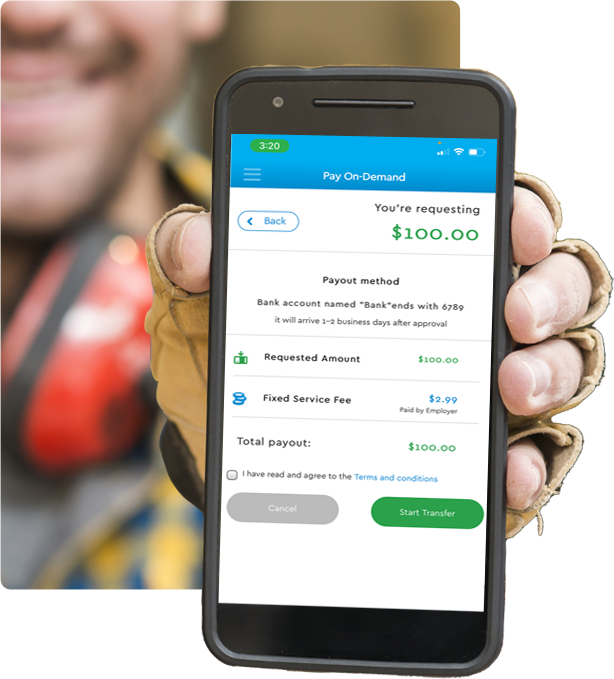 Start Pay On-Demand Today!
To offer Pay On-Demand to your employees, please fill out the form below. Current Fingercheck clients can also apply directly through the Fingercheck portal.