Jul 27, 2018
Fingercheck's Tax Calculator: A Great Resource For Employers & Employees!
Fingercheck's Free Tax Calculator is a handy resource for both business owners and their employees, demystifying the intricacies of payroll taxes. This free, simple, and self-explanatory tool allows you to get an accurate estimate of just how much federal and state taxes might impact your bottom line. If you are an employer, the calculator reveals the taxes you will have to pay for your work; if you are an employee, it reveals how much taxes will be withheld from your check.
Why be blindsided by these extra tax costs? Let Fingercheck be on top of it! The ease of use, simplicity of design, and comprehensiveness of the information on the calculator reflect our mission: to re-empower both the employer and employee by making the intricacies of payroll, time & attendance, onboarding, and finance easy to understand and track.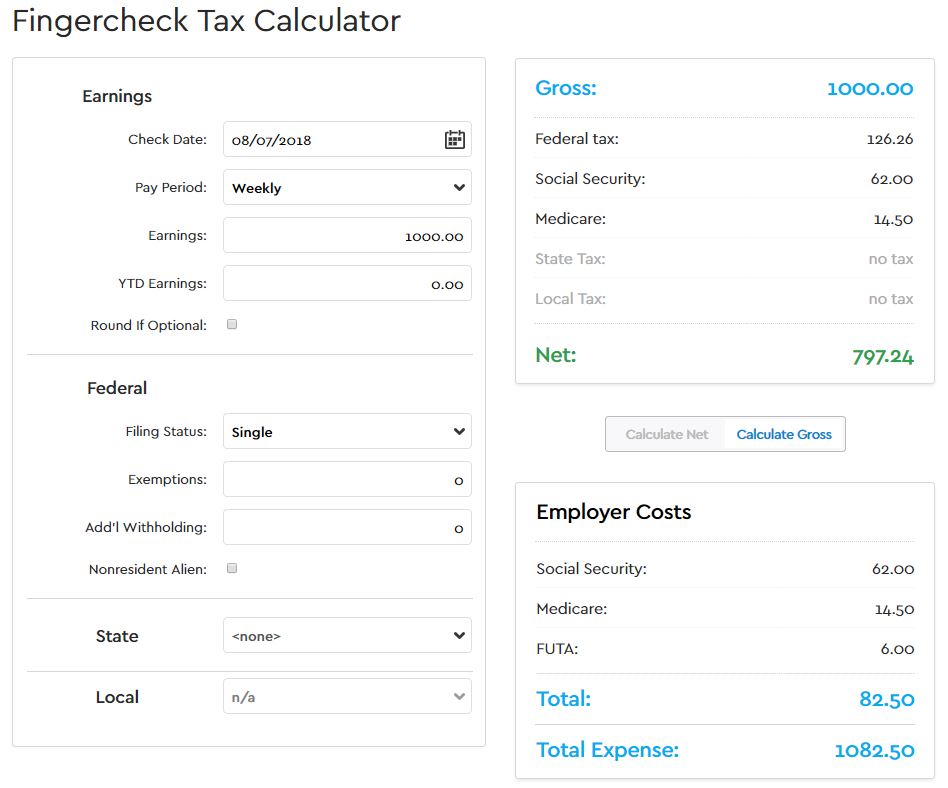 Use our free payroll calculator by simply visiting the page and entering the required information in the fields provided. If you are an employee, be sure to fill in your filing status and exemption; if you are an employer, make sure to enter your unemployment rate.
As an employer, department head, or hiring manager, this tax calculator is a useful and quick way to estimate the true cost of a new hire. It's also a great method of determining how much you will really spend on an employee raise.
If you are an employee, this tool provides you with a clear picture of how much you'll really be taking home each pay period!
Disclaimer: This calculator provides only an estimate. Additional taxes may apply. Please consult a tax professional for a more exact amount.
The Fingercheck Family is always dreaming up, testing, and implementing new ways to make your user experience more intuitive and efficient.