Next-Day Pay helps your team and you
Chances are good that you know about Fingercheck's time clocks and how they sync the hours your employees have worked with online timecards. Your employees' hours populate in Payroll by Fingercheck, saving you time and eliminating errors.


Employees rely on their checks
Nearly half of Gen Zs (46%) and Millennials (47%) live paycheck to paycheck and are worried they won't be able to cover their expenses.

Improve employee retention
Salary is the leading reason why Gen Z and Millennials left a role in the last two years.
If you are unable to process your payroll by the due date (2 business days prior), then our convenient option of Next-Day Pay allows you to run payroll by 6:15 p.m. EST the day before. There is a small service charge for the benefit of Next-Day Pay, and terms and conditions apply.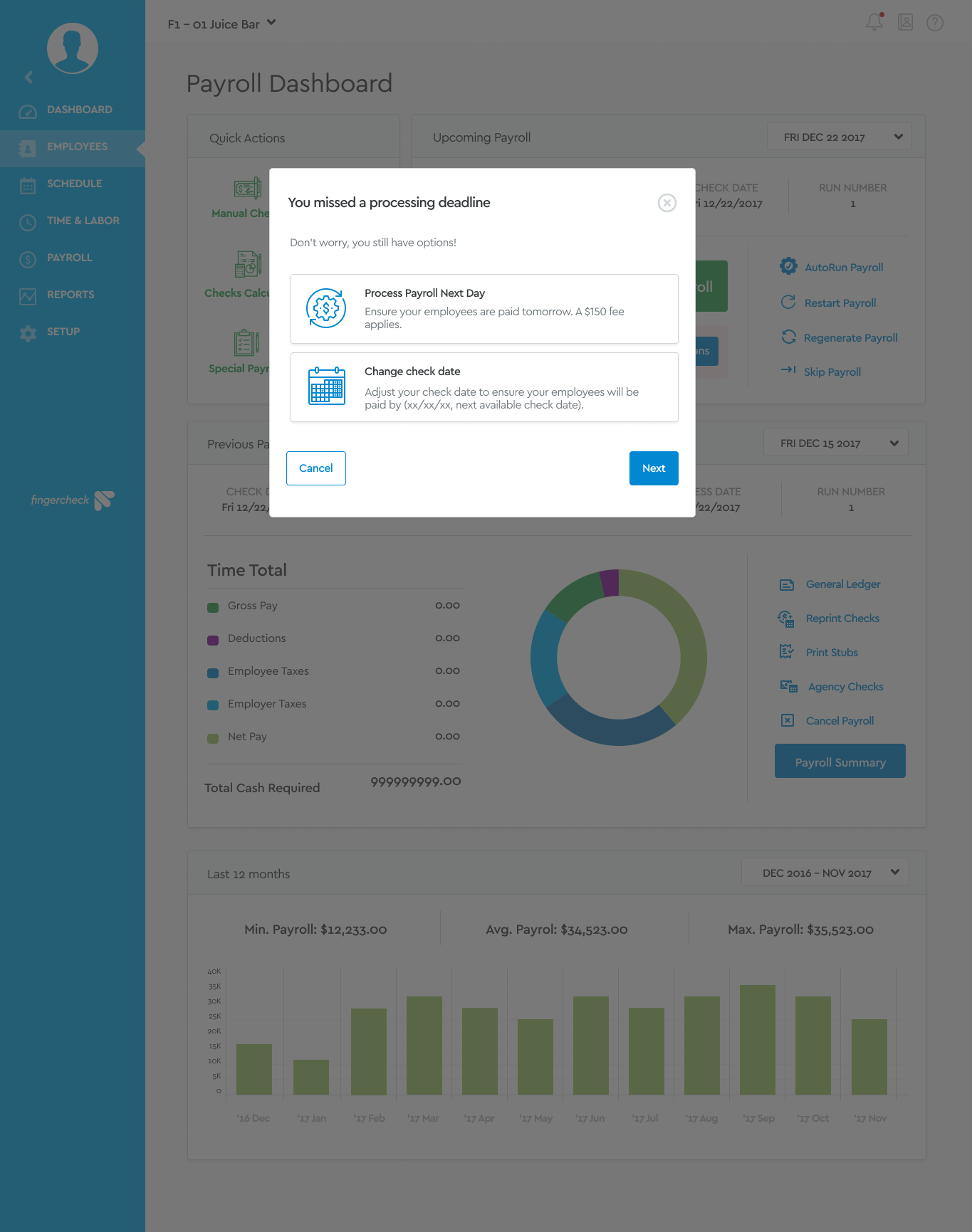 Fingercheck is ready to help you pay your staff tomorrow with our Next-Day Pay feature. Contact Fingercheck Support now to learn more, (800) 610-9501. If you need same-day pay, get Pay On-Demand by Fingercheck. Ask your representative for details.