The smarter way to track employee time
Replace manual systems and automate employee time and attendance tracking with Fingercheck.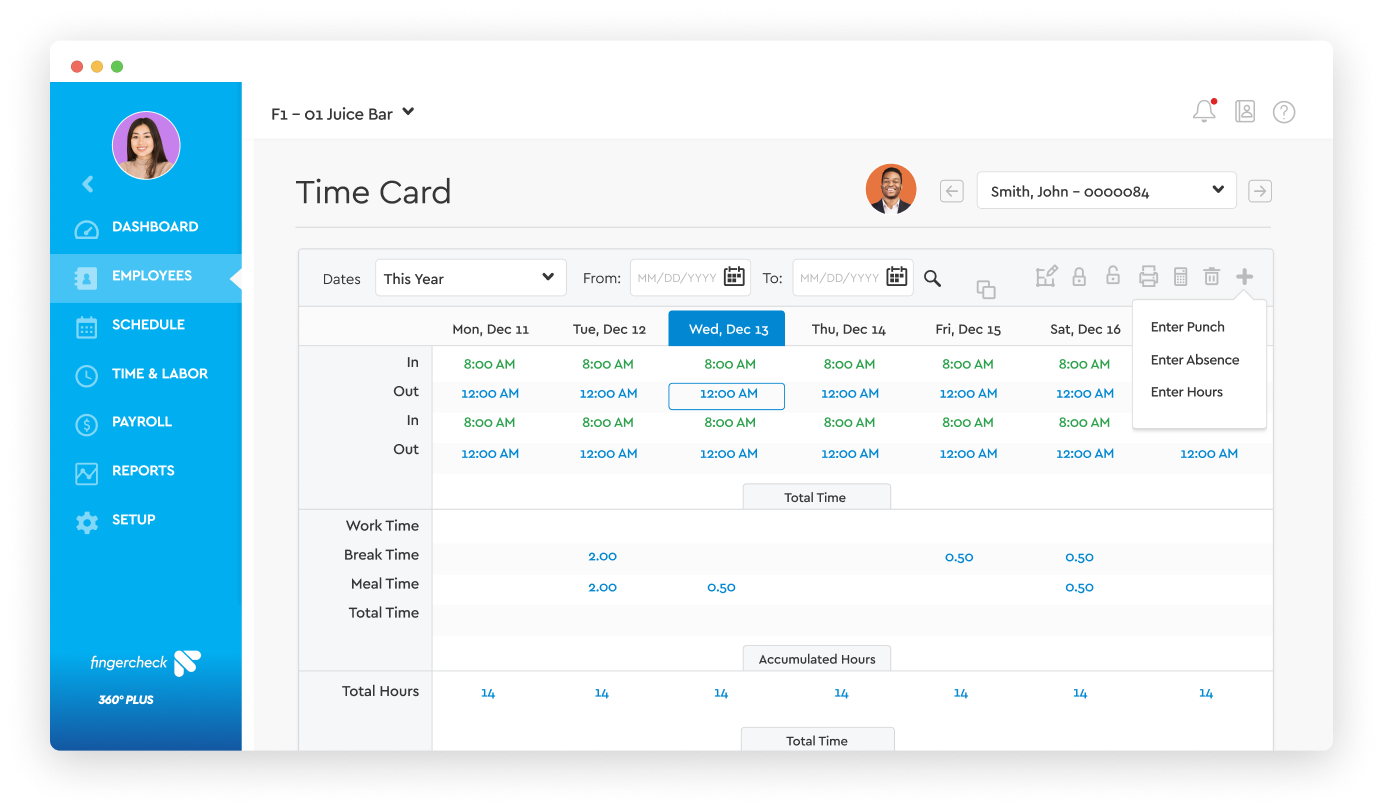 Time Tracking & Attendance
Manage employee time like clockwork
Reclaim valuable hours, reduce errors, and empower employees to manage their own time tracking.
Employee-friendly app

Get accurate time tracking and attendance data by offering employees a simple, mobile solution for clocking in and out.

Automated time tracking

With our direct integration, you can automate your time tracking and reduce the risk of manual errors.

Seamless payroll integration

Automatically sync employee time tracking data with your payroll system and avoid costly mistakes on pay day.

Real-time reporting

Use our comprehensive dashboard to evaluate real-time attendance and overtime reports, so you can make more informed decisions.
Pricing starts at just $45/month
Automate your payroll & HR today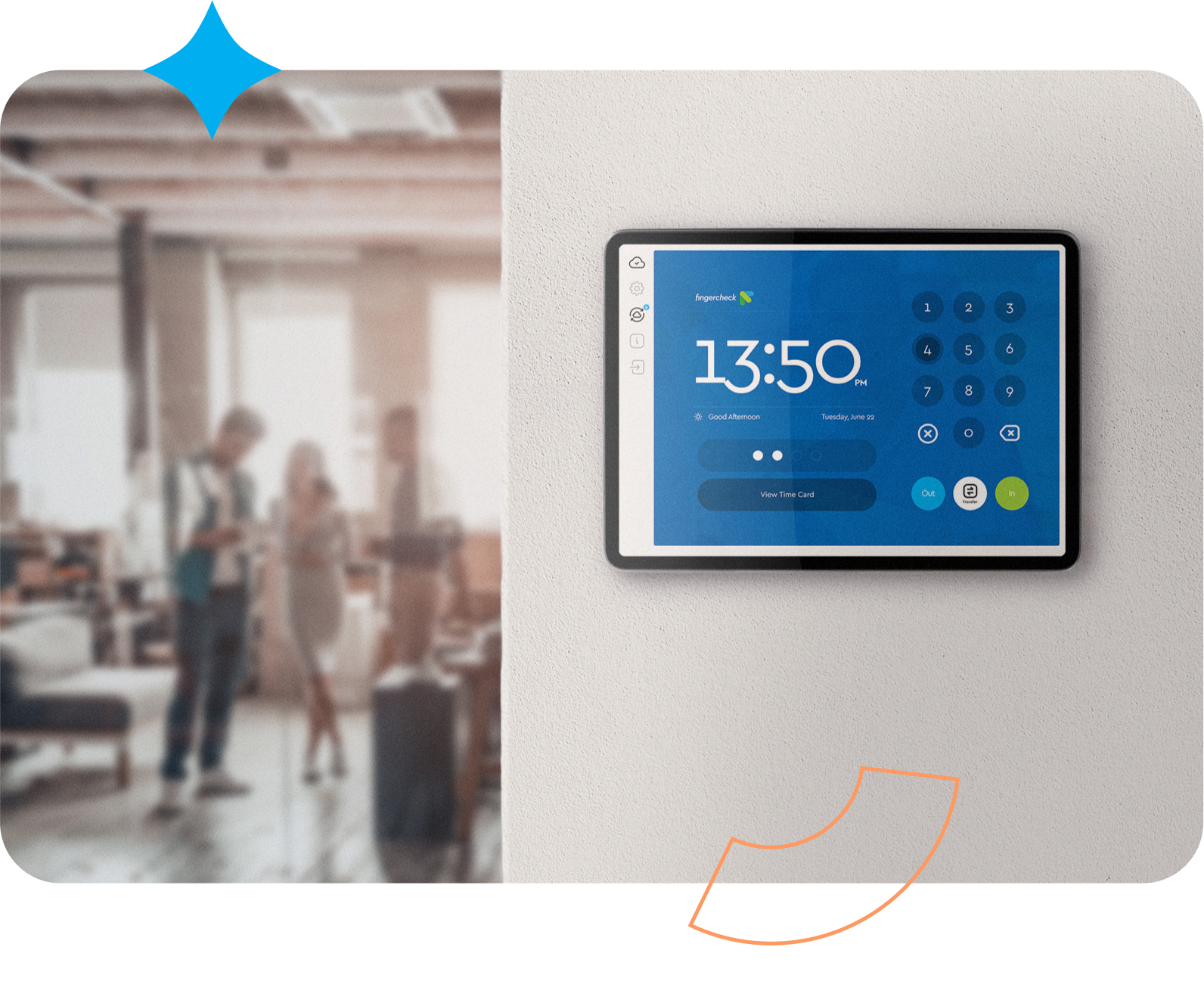 Say goodbye to manual time tracking
Stop getting bogged down in the details. Save time and make it easy for employees to track their own hours.
With Fingercheck, you have access to:
In-app time entry and time tracking approvals
Automated alerts and employee push notifications
Biometric time clocks
GEO tagging and job fencing
Unlimited 7-level job costing
PTO accruals and time-off requests
Efficient Tools for More Effective Teams
"The easiest way of processing payroll and to be able to keep track of hours"
Discover the power of smarter time tracking