Does HR in the construction industry differ from HR in other industries? Yes, it does because construction is inherently risky and safety is crucial in the construction industry.
Successful construction businesses have HR teams that understand and emphasize the importance of ensuring safety, monitoring federal and state payroll regulations, and maintaining both compliance records and training certifications.
Construction companies face all sorts of challenges, from labor shortages and cost increases to weather delays and supply bottlenecks. Inside of those main challenges, there are human resources problems that construction company owners must tackle, including:
Hiring and Benefits
Compliance and Safety
Payroll
Scheduling and Time Tracking
While hiring is the top HR issue in the construction industry, that is only the tip of the iceberg. HR professionals must craft enticing job descriptions, post those where they'll find the best candidates, then recruit, rank, and interview potential employees. Additionally, because the construction industry is dangerous, HR professionals must be well versed in safety regulations and workers' compensation insurance.
HR responsibilities in the construction industry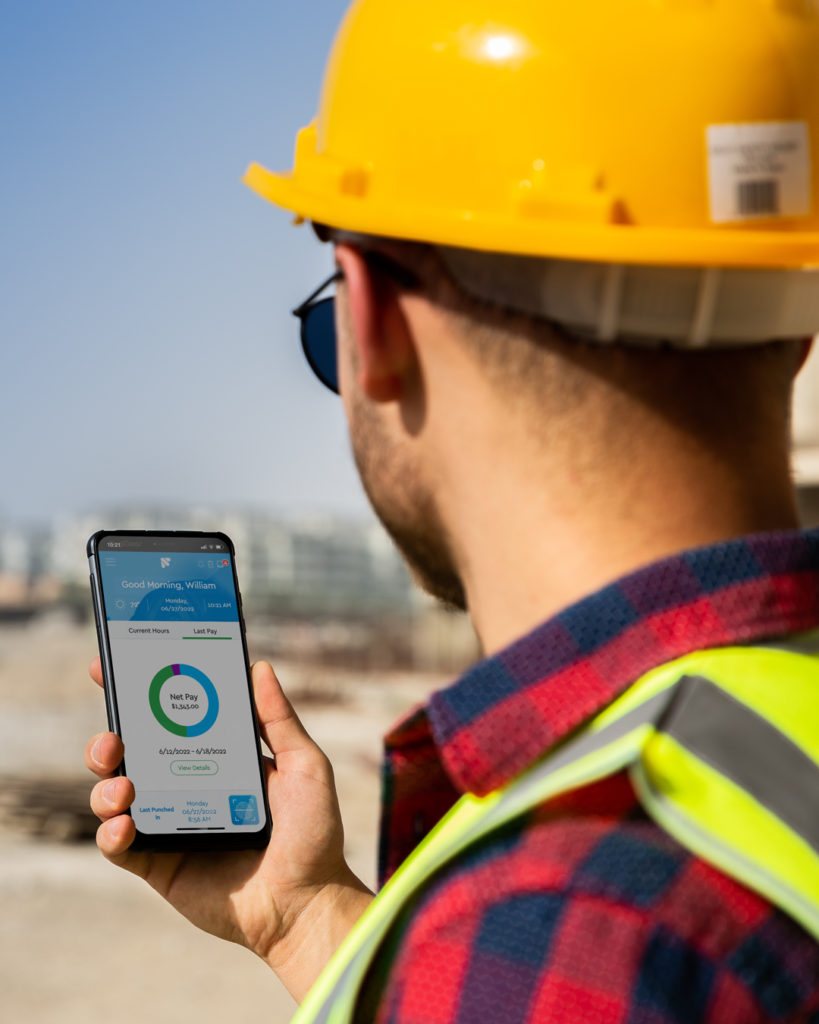 The Bureau of Labor Statistics estimates that the employment of construction laborers and helpers will grow 7 percent from 2020 to 2030.
Human resources teams in the construction industry need to proactively position their companies as attractive and competitive to meet this hiring demand. Regardless of whether a construction company has an entire HR team, a single HR person or an owner who also manages HR, there are four key areas where construction companies must tackle HR challenges.
Hiring and Benefits
Hiring in the construction industry is tight, and it will only get tighter. The BLS predicts about 167,800 openings for construction laborers and helpers each year, on average, through 2030. Hiring managers at construction companies need to act quickly to land the best talent. To do this, they must simplify their hiring process and offer the most attractive benefits packages. The need to:
Create job posts and publish them directly to job boards.
Interview and rank candidates quickly at any time and from any device.
Provide life, vision, dental and medical insurance options.
Offer earned wage access for employees.
Compliance and Safety
Employee management includes maintaining compliance and safety records, including licensures, training and other such documents. Keeping safety standards high is also an important HR function. Additional HR duties in the construction industry include:
Occupational Safety and Health Administration (OSHA) regulations compliance.
Workplace education about discrimination and harassment.
Tracking employee certifications and expiration dates.
Developing training programs and keeping training records.
Payroll
Your HR team must understand state, federal and local laws surrounding hourly pay and time worked. They must know, for example, that manual and hourly workers in the state of New York are required to be paid weekly. Additionally, the HR team should know about:
Options for payment, including payroll debit cards, direct deposit, payroll loans, next-day pay, and pay on-demand.
The best payroll options for your business (third-party check vendors, for example).
Compliance and how it impacts payroll.
Scheduling and Time Tracking
The HR team is responsible for scheduling and time tracking, as well as maintaining time and attendance records. In construction, it is rare for job sites to be at the business office's location. The HR team needs a way to track employee time when workers are on the job site. Knowledge of the following is helpful:
Software that allows for mobile scheduling and shift swapping.
Scheduling app that allows you to add, edit, or delete work schedules from any browser or mobile device.
Time clocks, mobile time clocks and apps.
Using geofencing to ensure employees are clocking in at the scheduled job or valid job site.
HR in the construction industry differs from that in other industries. For your business to succeed, your HR team must understand all of the challenges in the construction industry.
How can Fingercheck help your construction company?
We get it: You want to position your company as attractive and competitive so that you can find the talent you want to hire. But you also must run your business. And that's where Fingercheck can assist you–with your human resources needs and hourly employee management. We help manage the items that can be controlled.
Our simple user-friendly app makes it easy not only to stop chasing paper but also to easily manage your hourly workforce of any size. We mitigate the challenges so that you can focus on your business and not chase checks or file paperwork. 
We know that hiring new employees is not as easy as it sounds. It's a time-consuming process that includes everything from recruiting, interviewing, candidate ranking and tracking, and hiring. And human resources' responsibilities include all of it. Fingercheck makes it easier. Or as a current customer, Eileen, says, "It is a great employee management tool."
How do HR and Fingercheck work together?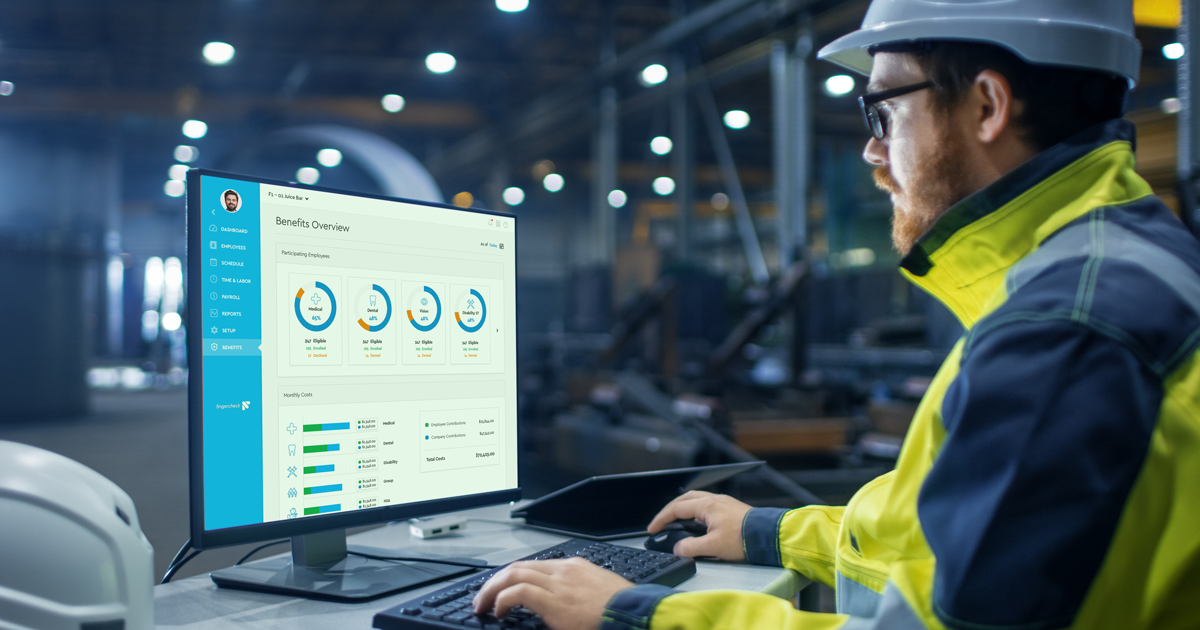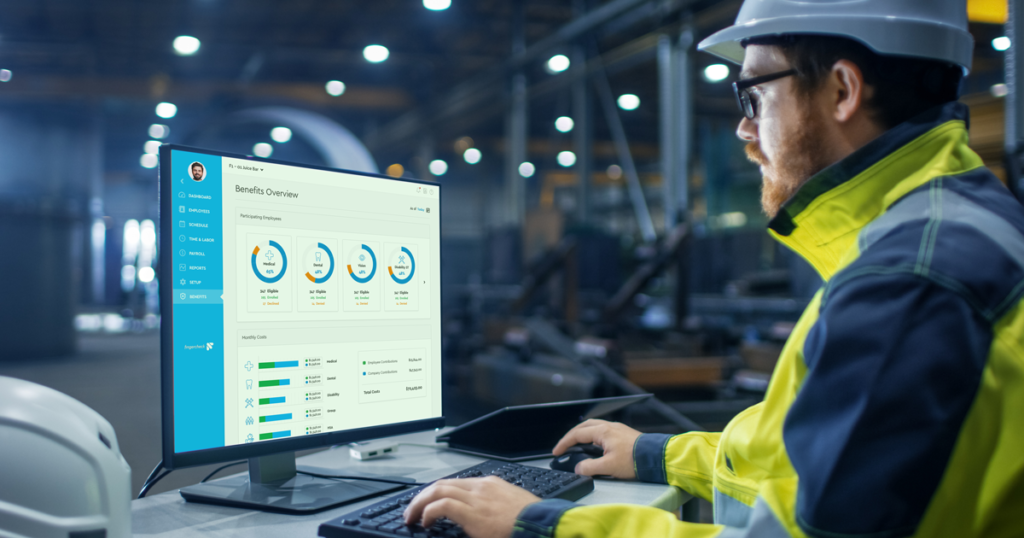 There are roughly half a million job openings in the construction industry, based on projections from the BLS in April 2022. That's an increase from the previous high of 438,000 in April 2019. You need to position both your company and your HR team for success.
HR is important to the construction industry because of specific aspects of compliance and safety, payroll, scheduling and time tracking, and hiring and onboarding that connect back to industry-specific federal and state laws. Not only do you want to make sure that you are positioning the business for growth in this competitive labor market, but you also want to run a strong business and retain your employees while remaining compliant.
We know that you want to be successful in recruiting new employees. Fortunately, Hiring by Fingercheck helps with construction industry hiring. Our automated solution simplifies the entire screening process, making it easier to compare, filter, evaluate and invite candidates to join your team. Administrative work is reduced, leaving more time to identify the most qualified candidates.
Construction industry HR professionals know that keeping track of paperwork, including compliance documentation and licensures, is required by law. With Workflow by Fingercheck, all documentation can be automated. Instead of HR tracking down licenses, employees can upload items to the app, where these licenses are stored.
Are you having problems with unseen shift swapping? Our Advanced Scheduling solution offers you the ability to post shifts based on employees' availability, location, and distance. It also allows your employees to trade or cover last-minute shift assignments. And it, like all of our software, is mobile.
Find out how Fingercheck helps construction companies do business better
This is part one of a multi-part series. If you'd like to learn how Fingercheck can help you with your construction hiring, subscribe now.