The ability to turn your phone or tablet into a time clock is a cost-effective time solution for any business. However, while GPS tracking can confirm the location of an employee, there's still the question of truly confirming their identity.
Enter: Cloud-based face recognition (CBFR).
Fingercheck's popular Time Clock app (available for the Apple and Android tablet and phone devices) now has photo verification, powered by Amazon Rekognition CBFR technology. This deep learning technology is used by Amazon to analyze billions of images and videos on a daily basis.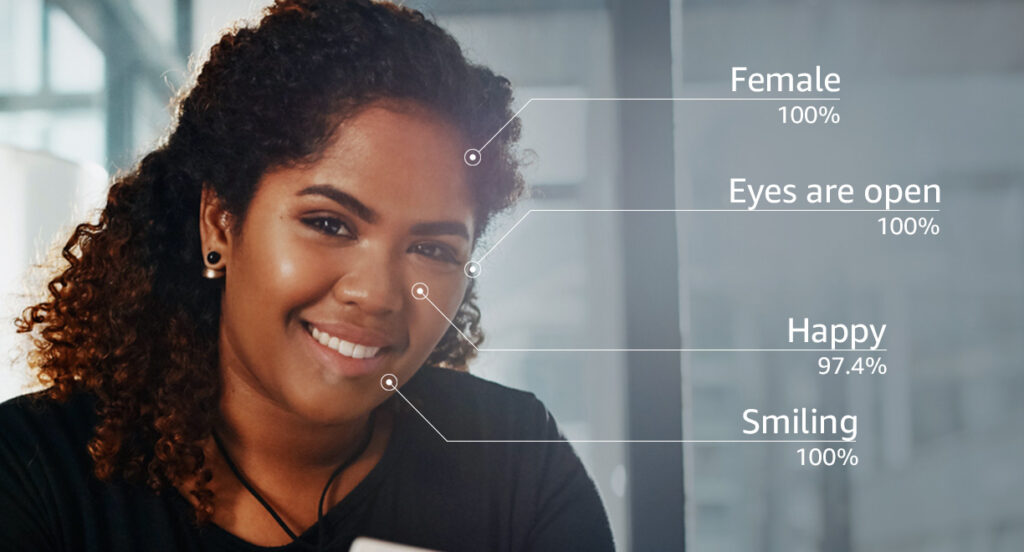 With this technology, an employee's face is matched based on its visual geometry. Rekognition considers the position of facial elements within an outline around the face called a "bounding box," and assigns these elements object notation numbers. The data from the object notation numbers is what's compared to millions of other images to determine the photo's identity—not the image itself.
How can this tech, contained within the Fingercheck Time Clock app, help your company? According to a recent study, the phenomenon known as "buddy punching"—where an officemate clock in for an absent or late employee, costs U.S. employers more than $373 million annually. Photo verification using face recognition at the time of each punch significantly reduces this practice dramatically.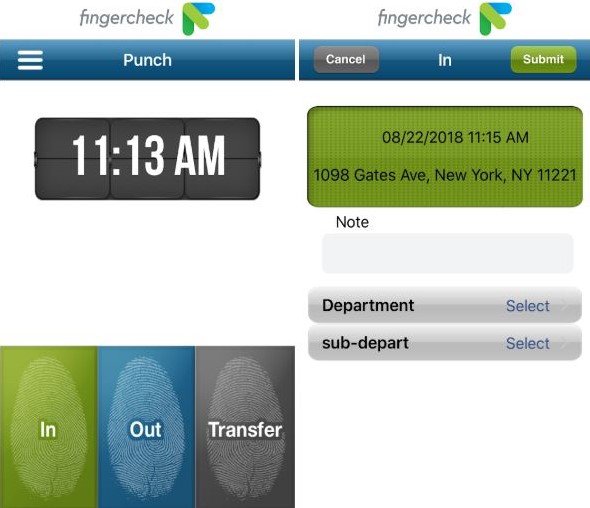 Setting up the facial recognition feature on the Fingercheck app is simple. When adding a new hire to the Fingercheck platform, you'll be given the option to enable this feature. When he/she self-onboards using Fingercheck, they will be prompted to take their own picture that will be used for the facial recognition system.
Adding Amazon's facial recognition to our Fingercheck Time Clock app is just another way we continue to improve our products with the latest technology.