Processing payroll takes time. As your business grows, payroll runs become more complex. That's why automated solutions are ideal, especially headed into the summer vacation season. Do you need to add Payroll? Contact us today.
Payroll by Fingercheck saves business owners time and money by putting the entire process on autopilot — from calculating taxes and deductions to preparing W-2 forms for employees at year-end.
And our automated system reduces errors by providing step-by-step guidance through each task, ensuring accuracy from start to finish.
Sounds great! How does it work?
Our Auto Run Payroll feature allows you to auto-run your payroll without manual input. You set a pay run schedule, and Fingercheck will automatically process your payroll moving forward —, automatically calculating employee time cards and processing your company's entire batch of payroll data. Auto Run Payroll is included with our Small Business Starter, 360 and 360 Plus options.
Automation also helps ensure compliance with federal, state and local laws, which gives business owners peace of mind.
---
Payroll made simple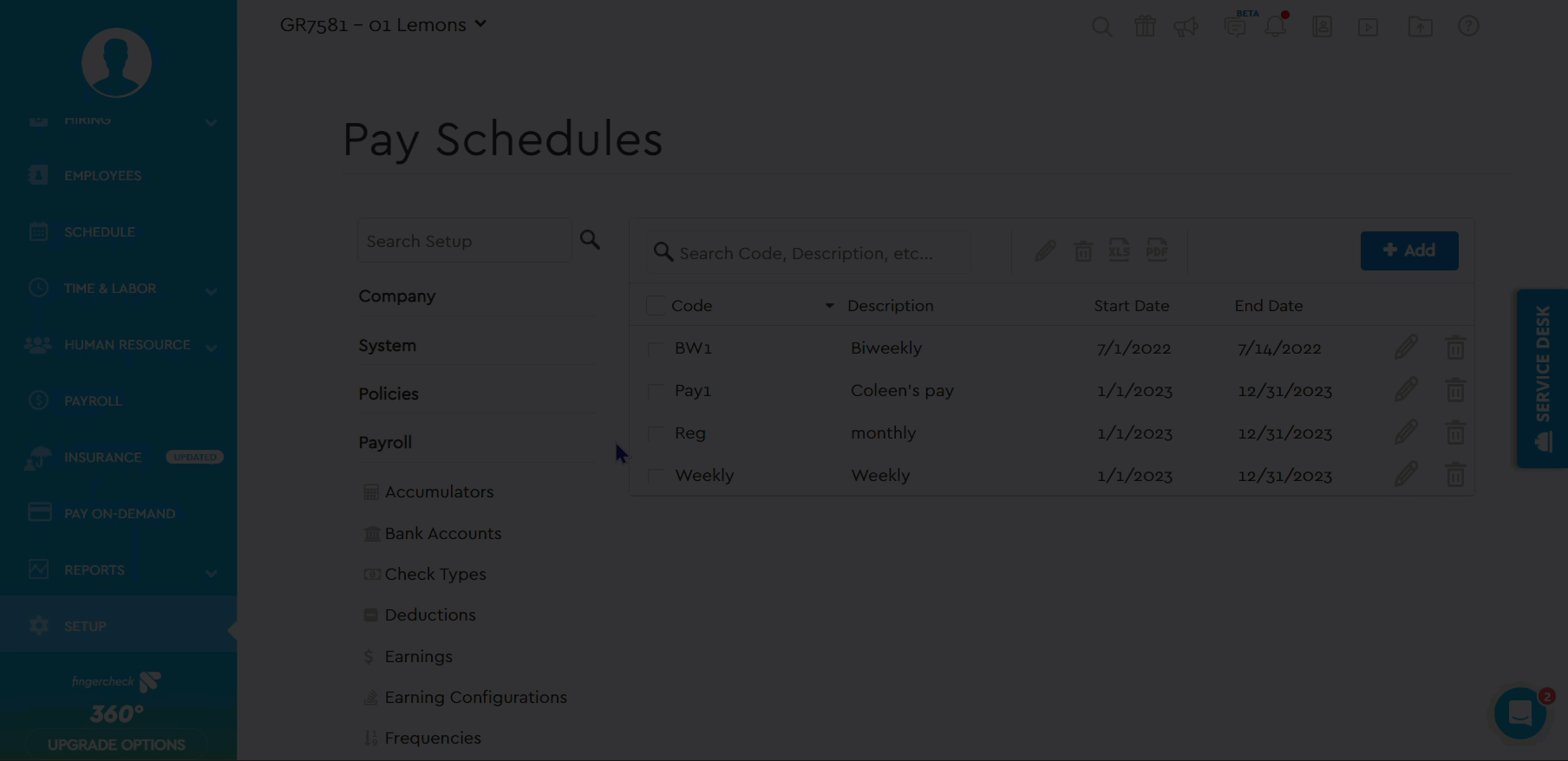 Here's how to set it up
Log in to your Fingercheck account as an Administrator.
Click the PAYROLL tab.
Click Auto Run Payroll.
Turn on the toggle for one or more of the following options:
If you select Include Payroll Preview, a detailed payroll report is sent to you before each payroll is processed. This can prove invaluable in briefing you on the costs of your payroll ahead of time.
Click Continue.
In the confirmation pop-up window, enter YES, and click OK.
If you want to cancel Auto Run Payroll, simply log back in as an administrator and click off the toggles.
Now what happens?
On the day payroll is due to be processed, you will get an email that lists the total cash required. Then you'll receive a follow-up email confirming that your payroll has been run.
If you receive a warning email, that means there are issues preventing Fingercheck from running payroll. If the issues are not corrected by 4:30 p.m. EST that day, Fingercheck 360 will not be able to auto-run payroll. However, we will notify you in time for you to manually run payroll and make your payday deadline.
Payroll perks
Our Payroll platform offers unlimited processing. That's right — unlimited. You pay one monthly fee no matter how many times you run payroll.
Depending on your plan, Fingercheck's Payroll platform also offers:
Full-service payroll with W-2 and 1099 forms
Detailed live previews and reports
Tax and compliance with quarterly and year-end filings
Payroll Analytics, which identifies valuable payroll trends
Payroll debit cards, direct deposit or cut your checks
Earned wage access with Pay On-Demand
Ready to work smarter?
We're here to help you manage your back office so that you can focus on growing your business. We can help you with payroll and payroll management.
If you're a small business looking to improve your payroll processes, Fingercheck is the solution you need — sign up now!