We asked LinkedIn users: When it comes to payroll and HR, what's the scariest thing you've experienced as a business owner?
As we near the end of the Halloween season, we wanted to remind you that treats are better than tricks. 👻 And one treat is our payroll solution! Fingercheck makes paying your employees more straightforward than figuring out how much candy you'll need to buy.
In a recent LinkedIn poll, we asked: When it comes to payroll and HR, what's the scariest thing you've experienced as a business owner?
The answer options included payroll, HR, scheduling, or other (with the option to comment). The top vote-getter was payroll. So, in honor of Halloween and all things perceived as frightening, we'll dive in and explain why payroll shouldn't be scary for business owners. 🎃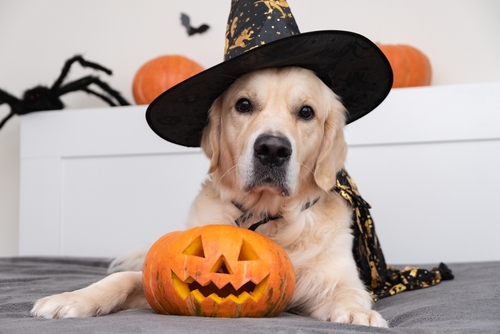 Top payroll pain points
Payroll has a reputation for being stressful. Even though you handle employee payments, stress should not be involved.
Small business owners usually don't have a large HR team handling the back office. We've identified four key pain points involved in processing payroll.
Administrator overwhelm 😱
Small business administrators or owners who do it all know how challenging it is to maintain efficient employee management. The platform saves you time by simplifying your business's payroll.
Our advanced data security feature keeps your employee information safe in the secure cloud. Data entry, including calculating PTO, expenses, mileage, or tax deductions, is also automated through your account, eliminating mistakes and saving time.
Compliance errors 😨
Mistakes hurt your bottom line and might impact your recruiting and hiring reputation. According to Ernst & Young, 20% of U.S. businesses have payroll errors. Your employees want to be paid on time and correctly.
Not only do our tools and features simplify paying employees, but they also make filing taxes and staying compliant with labor laws easier. How? Our automated solution calculates withholdings so we can keep you compliant, ensuring withholdings are accurate.
Payroll taxes 🥺
If you have employees who complete jobs in multiple states, you need to make sure that you are correctly figuring out each of the state's taxes. Instead of processing separate payrolls, the Multi-State Payroll feature automatically calculates the withholding, payment, and taxes for you.
Payment methods 💲
Fingercheck offers solutions for earned wage access with Pay On-Demand and overnight processing with Next-Day Pay.
Employees who don't use a bank may enjoy the Fingercheck PayCard. The PayCard works like a regular debit card, with wages loaded onto it each payday. PayCards are accepted anywhere debit cards are accepted and can be used to make purchases and cash withdrawals from ATMs.
Are you ready to work smarter?
At Fingercheck, we're about making life easier for small business owners. We know payroll and HR can be a total headache, so we created a platform that simplifies everything. You can say goodbye to the stress and time-consuming tasks of payroll and HR management, including taxes and compliance – we've got you covered!