We know how challenging it is to find the perfect candidate for your small business. We also know how time-consuming the onboarding process can be. That's why we created Advanced Onboarding by Fingercheck, part of our HR solutions for employee management.
Our solution provides flexible, mobile and reliable access to employee onboarding while eliminating paperwork and minimizing human errors and audit risks. Without Fingercheck, it takes about 90 minutes to onboard an employee. And in that time, there is an average error rate of 12%. The time spent correcting errors is about 85 minutes. So, the grand total time spent onboarding each employee is nearly 3 hours. 
Well, we have a better way for you to manage your employees. Our way allows your new employees to hit the ground running and it puts time back in your day, so you can focus on running your small business.
With Advanced Onboarding by Fingercheck, you can:
Generate compliance documents;
Share agreement copies with your employees;
Monitor your new hires as they work through adding their banking documentation for direct deposits.
And your new employees are able to use the app to complete their onboarding from anywhere, at any time.
Paperwork goes paperless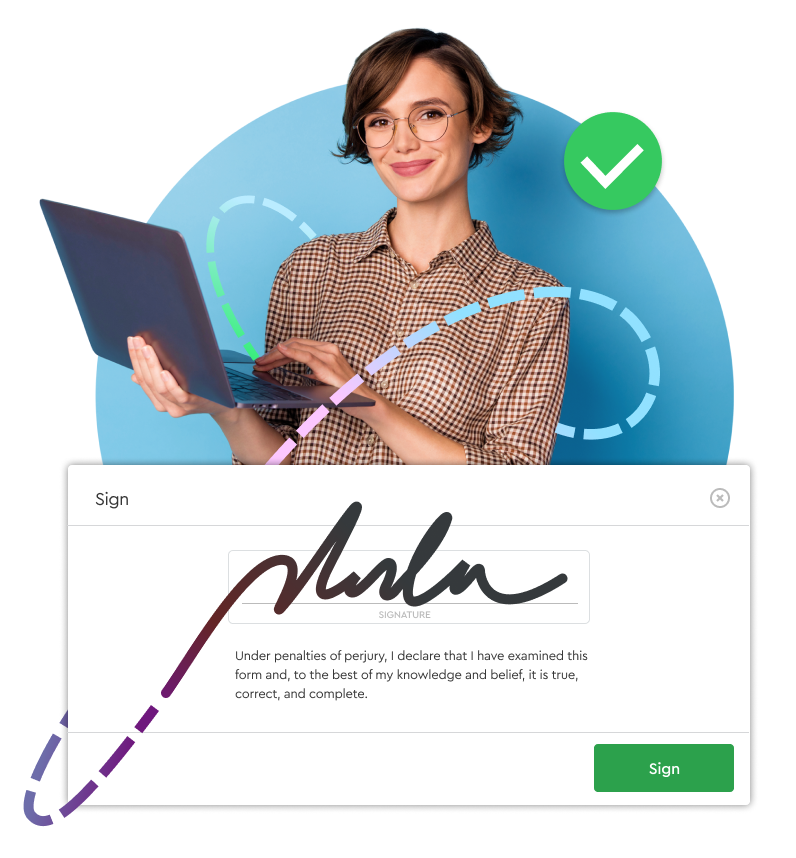 Did we mention that we can save you from paper cuts? Advanced Onboarding by Fingercheck actually cuts out the paper trail. It offers 100% paperless onboarding. Banking forms? Federal forms? Tax forms? Everything you and your employees need is automated in Advanced Onboarding.
This means that banking and federal forms are populated automatically and your employees can complete their forms from a mobile device or computer. Advanced Onboarding captures electronic signatures, automatically generates I-9s and W-4s, and stores copies of signed documents in the secure cloud. It also serves as a geographical tax engine, meaning work locations for remote employees, including their tax jurisdictions, are auto-generated.
What is Advanced Onboarding?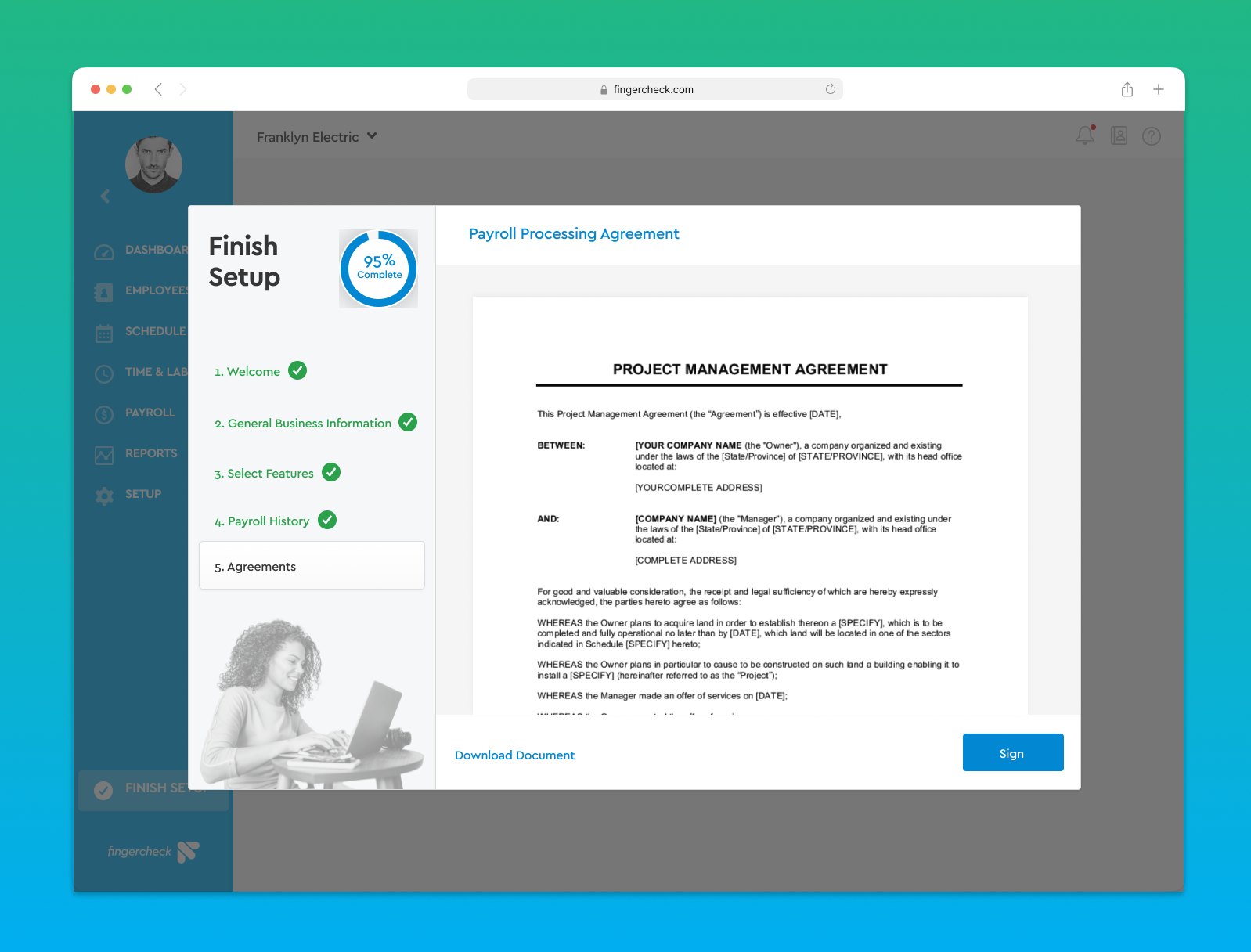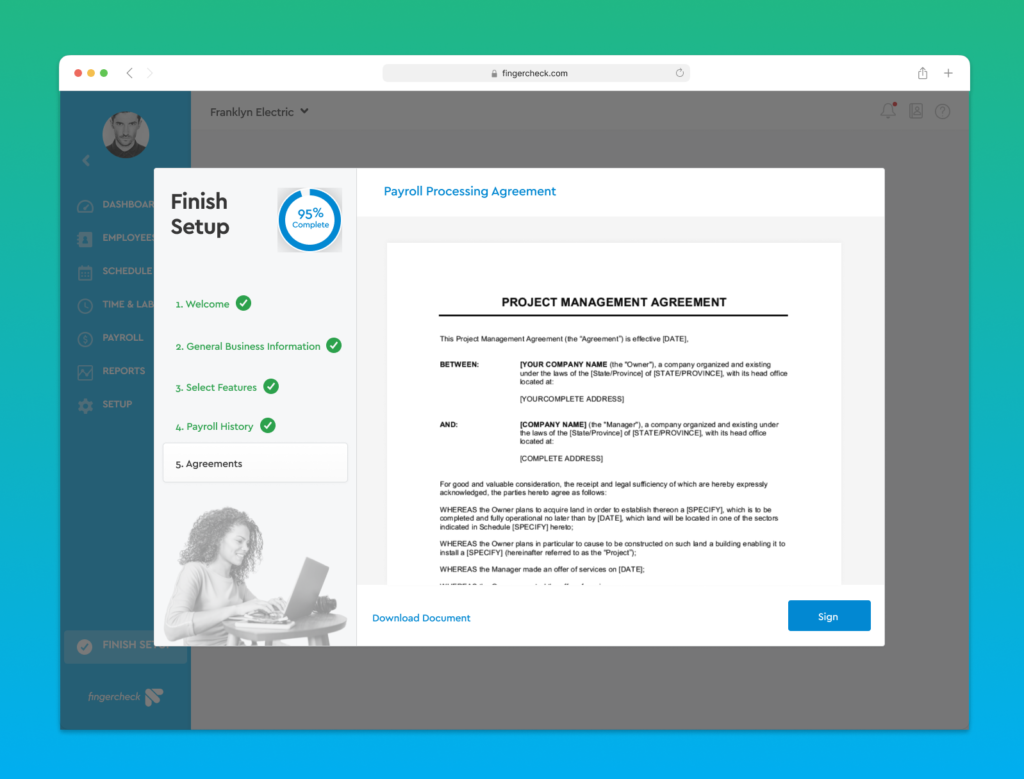 Maybe you've used Onboarding by Fingercheck before upgrading your solution. Advanced Onboarding offers enhancements, including Progress Tracker, which shows how far along your employees are in the onboarding process; a custom welcome message that appears when the employee receives their Self-Onboarding link; and more clearly indicated fields for uploading pictures and identification documents. Our goal is to improve the overall user experience. If you're happy, we're happy.
The employee self-onboarding dashboard consolidates information to automate the transition phase and that speeds up the hiring process. The self-onboarding dashboard offers your administrative or human resources team the following features:
Real-Time Progress Monitoring. Log onto the portal at any point to monitor the onboarding process and effectively eliminate the need to ask employees for regular status updates.
Custom Agreements. Efficiently administer paperwork by uploading and selecting document templates during onboarding. Fingercheck auto-loads employee info for them to sign online.
Reliable Mobile Access. Since Advanced Onboarding is 100% mobile-friendly, users can complete the entire onboarding process online using their smartphone. New hires can also get to know the team with helpful access to the company directory.
Electronic Signatures. You and your team can save time and eliminate back-and-forth paperwork by using the electronic signature feature. Documents can be downloaded but are also stored in the cloud.
Human resources software for small businesses
The easier transition for new hires means faster integration into the team. Increase efficiency and productivity while maintaining employee engagement and retention. Use Fingercheck's Advanced Onboarding to provide:
Employee handbooks;
Training materials;
Customized employee welcome messages.
Our goal is to make your human resources jobs easier. Employee management is what we do and onboarding is part of that process. Contact us today to learn how we can help you.