Editor's note: This is part one of a two-part series about Fingercheck's approach to sales.
The HR tech industry has seen explosive growth in recent years. According to a report by Greenfield Partners, the market size for HR tech was valued at $22.6 billion in 2020 and is expected to grow at a compound annual growth rate of 12.6% from 2021 to 2028.
However, with this growth comes saturation, and selling into the HR tech industry has become increasingly challenging. The HR tech industry is a crowded and highly competitive market, as evidenced by the HR tech map created by Greenfield Partners.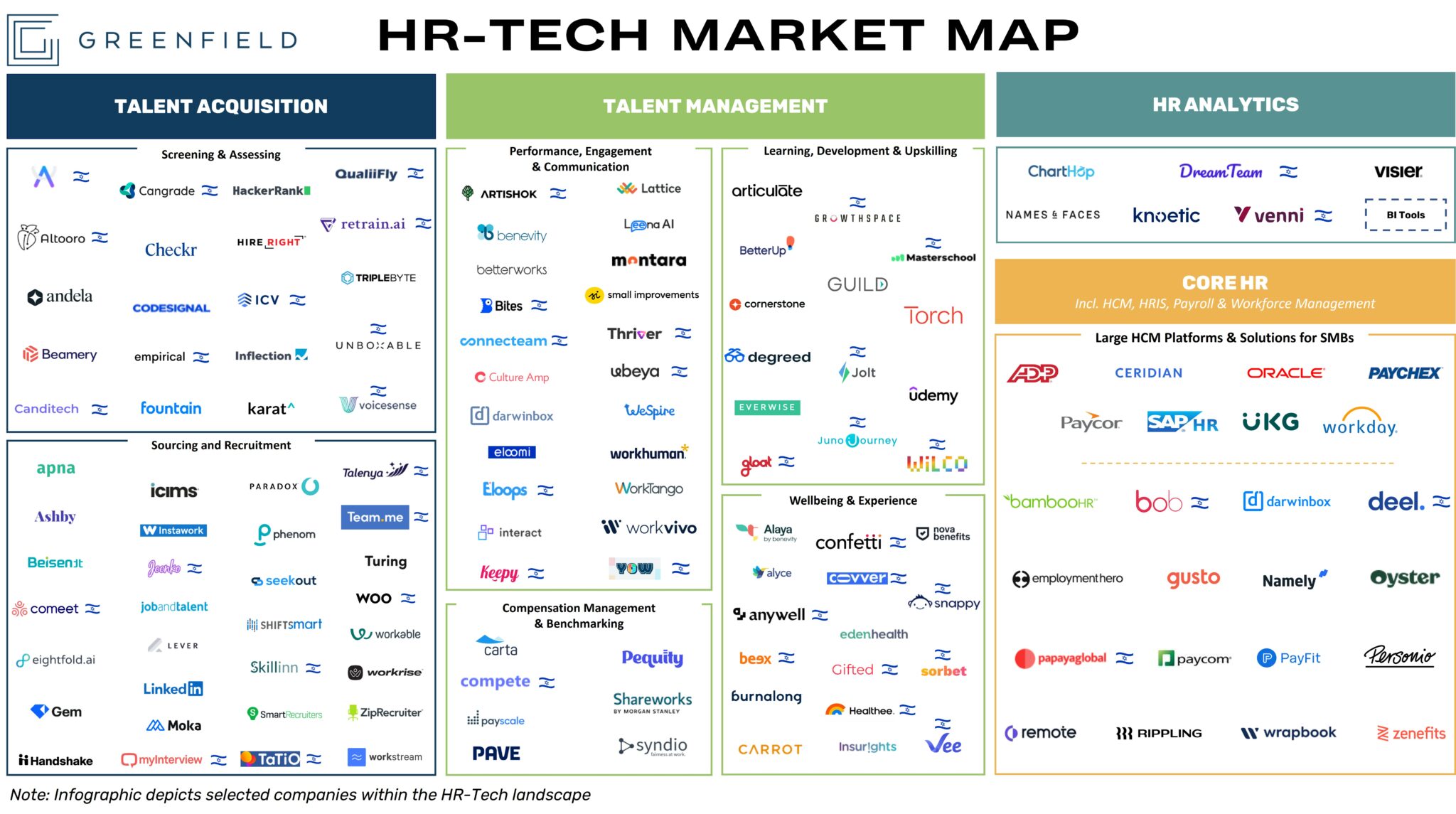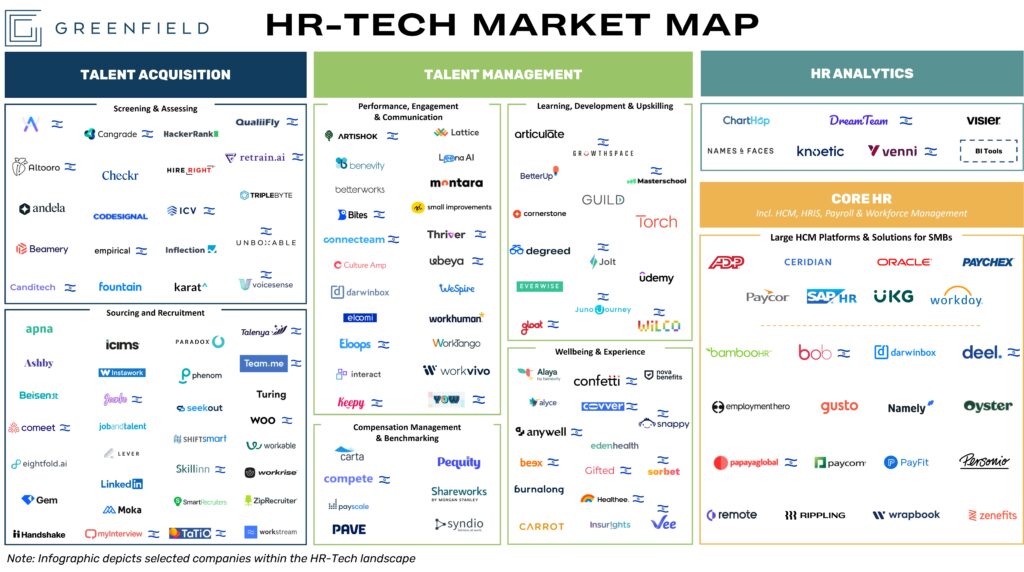 Source: Greenfield Partners, https://www.greenfield-growth.com/blog-posts/the-rise-of-hr-tech
The map includes over 600 HR tech vendors, ranging from large enterprise software providers to niche startups.
Smaller, more agile providers
Of those 600 vendors, the larger enterprise providers lack the agility that smaller providers, like Fingercheck, provide. Our ability to quickly pivot makes a difference for our customers. If a customer has a suggestion for a product feature, such as allowing the addition of accountants directly from the app, we listen and we respond.
At Fingercheck, we are constantly looking for ways to stand out in a crowded market. We are backed by our customers, rather than venture capital (VC) funding. This means we do not have the luxury to throw millions of dollars at advertisements and sales representatives. Instead, we rely on word of mouth and our product.
Innovation helps
Small businesses are responsible for over 60% of new jobs created in the U.S., but only half of those businesses make it to year six. We know that growing a small business requires hard work, and it's easy to get bogged down with the daily challenges of running a company. But with the right tools in place, business owners can thrive.
We believe in automation and AI as ways for small business owners to streamline their processes, reduce the risk of errors and make better decisions based on valuable insights.
Customer success is our success
Our customers love us and tell their friends and family about Fingercheck. And they share their kind words on social media. We love word-of-mouth referrals from satisfied customers.
Unlike our larger competitors, our size allows us to be responsive to our customers' requests and needs. That makes a difference for them and us.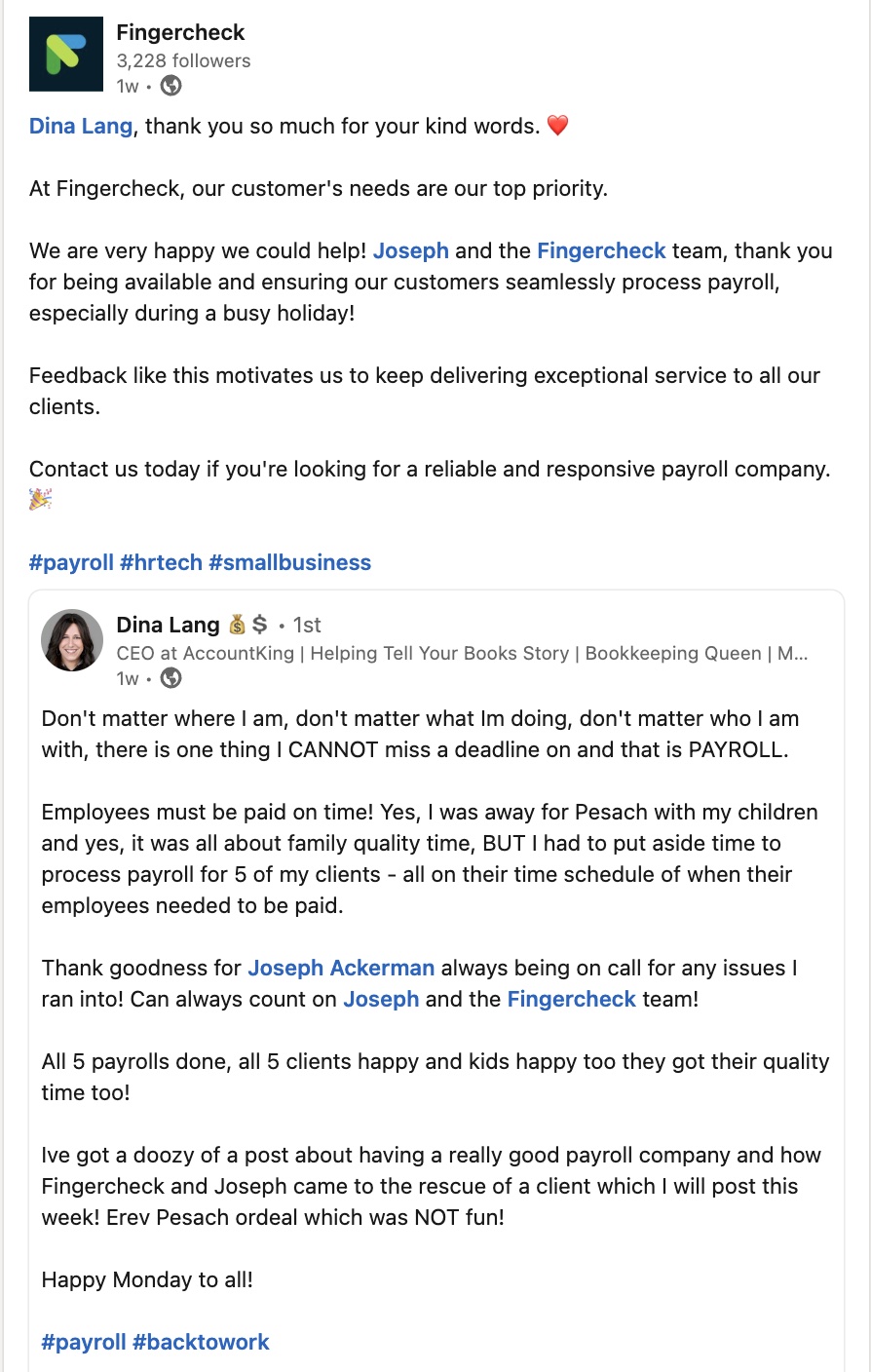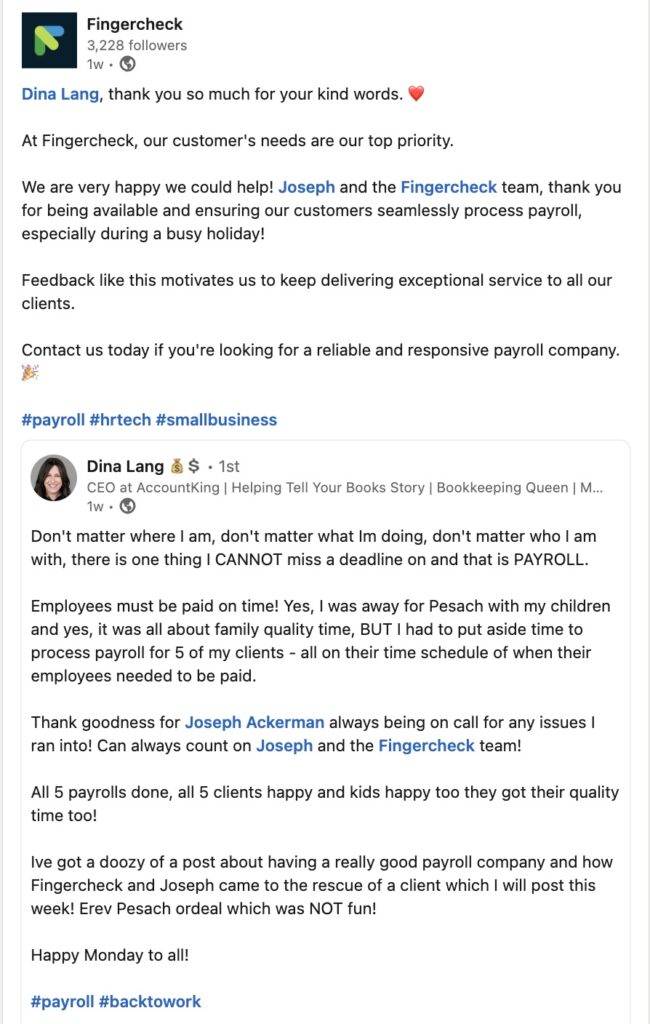 ---
What's next?
As the HR Tech industry continues to grow, Fingercheck is adapting our product and sales strategy to stay ahead of the competition. We are growing at a rapid pace without the assistance of a large sales team, marketing budget or funding. In the next portion of this series, you'll learn how we are able to scale. We'll talk about our track record of innovation, customer service focus, partnerships, and how a small niche has led to big growth.
Are you looking for a partner who will help you grow your business? Sign up now. We can't wait to help you.