Does HR in property management and real estate differ from other industries? Yes, it does because employee turnover is very high.
This is the first installment in our series about Human Resources in the property management and real estate industries. Subscribe now to be the first to know when the second installment arrives
One of the most important aspects of property management and real estate is human resources. Realtors and leasing agents are known for having engaging, lasting and strong relationships with all kinds of people, and managing those encounters is just as critical as managing their properties.
According to Fortune Business Insights, the global property management market is projected to grow from $19.3 billion in 2022 to $37.3 billion by 2029. That's fantastic news, but when you take a closer look, we see a slightly different picture for HR.
In the United States, those numbers translate to 33,300 job openings for property, real estate and community association managers per year through 2031, according to the Bureau of Labor Statistics report in October 2022. The BLS reported that most of those job openings are expected to result from the need to replace workers who leave the job or transfer to different occupations. Additionally, the rate of job growth is slower than average — 3 percent — for workers in property management, real estate and community association manager roles from 2021 to 2031.
Successful real estate and property management businesses have HR teams that understand and emphasize the importance of ensuring communication between their employees and their clients, training and monitoring federal and state payroll regulations, and maintaining both compliance records and training certifications.
Real estate and property management companies face all sorts of challenges, from labor retention and tenant turnover to collecting rent and managing employees. Inside of those main challenges, there are HR issues that real estate and property management company owners must tackle, including:
Hiring and Benefits
Payroll
Scheduling and Time Tracking
Hiring is a crucial HR issue in real estate and property management companies, but it's only the tip of the iceberg. HR professionals must craft enticing job descriptions, post those descriptions where they'll find the best candidates, and then recruit, rank and interview potential employees. Additionally, the BLS predicts job growth to be slow for the industry's employees over the next decade, so employee retention is key to keeping firms staffed and competitive and to helping good employees grow in their careers.
HR responsibilities for property management and real estate companies
Human resources teams must proactively position their companies as attractive and competitive to meet this very tight 3% hiring margin. Regardless of whether your company has an entire HR team, a single HR person or an owner who also manages HR, there are three key areas where property management and real estate companies must tackle HR challenges.
Hiring and Benefits
Property management and real estate companies need to hire, but job growth in the industry is slow and turnover is high. The National Apartment Association reported an annual turnover rate of 33% in October 2021. Hiring managers need to act quickly to attract the best talent. To do this, they must simplify their hiring process and offer the most attractive benefits packages. They need to:
Create job posts and publish them directly to job boards.
Interview and rank candidates quickly at any time and from any device.
Provide options for life, vision, dental and medical insurance.
Offer earned wage access for employees.
Provide reloadable debit cards for employees.
Payroll
Your HR team must understand state, federal and local laws surrounding hourly pay and time worked. They must know, for example, that manual and hourly workers in the state of New York are required to be paid weekly. Additionally, the HR team should know about 1099 workers and:
Options for payment, including reloadable debit cards, direct deposit, payroll loans, next-day pay, and pay on-demand.
The best payroll options for your business (third-party check vendors, for example).
Compliance and how it impacts payroll.
Scheduling and Time Tracking
The HR team is responsible for scheduling and time tracking, as well as maintaining time and attendance records. In real estate, it is rare for job sites to be at the business office location. Agents are off-site showing properties. Property managers also are likely to work at other locations. The HR team needs a way to track employees' time anywhere that workers need to be for the job. These tools can help:
Software that allows for mobile scheduling and shift swapping.
Scheduling app that allows you to add, edit or delete work schedules from any browser or mobile device.
Time clocks, mobile time clocks and apps.
Geofencing to ensure employees are clocking in at the scheduled job or valid job site.
HR in the property management and real estate industries differs from that in other industries. For your business to succeed, your HR team must understand all of the unique challenges your industry faces.
---
How can Fingercheck help your real estate or property management company?
We get it: You want to position your company as attractive and competitive so that you can find the talent you want to hire. But you also must run your business, and that's where Fingercheck can assist you — with your HR needs and hourly employee management. We help manage the things that can be controlled.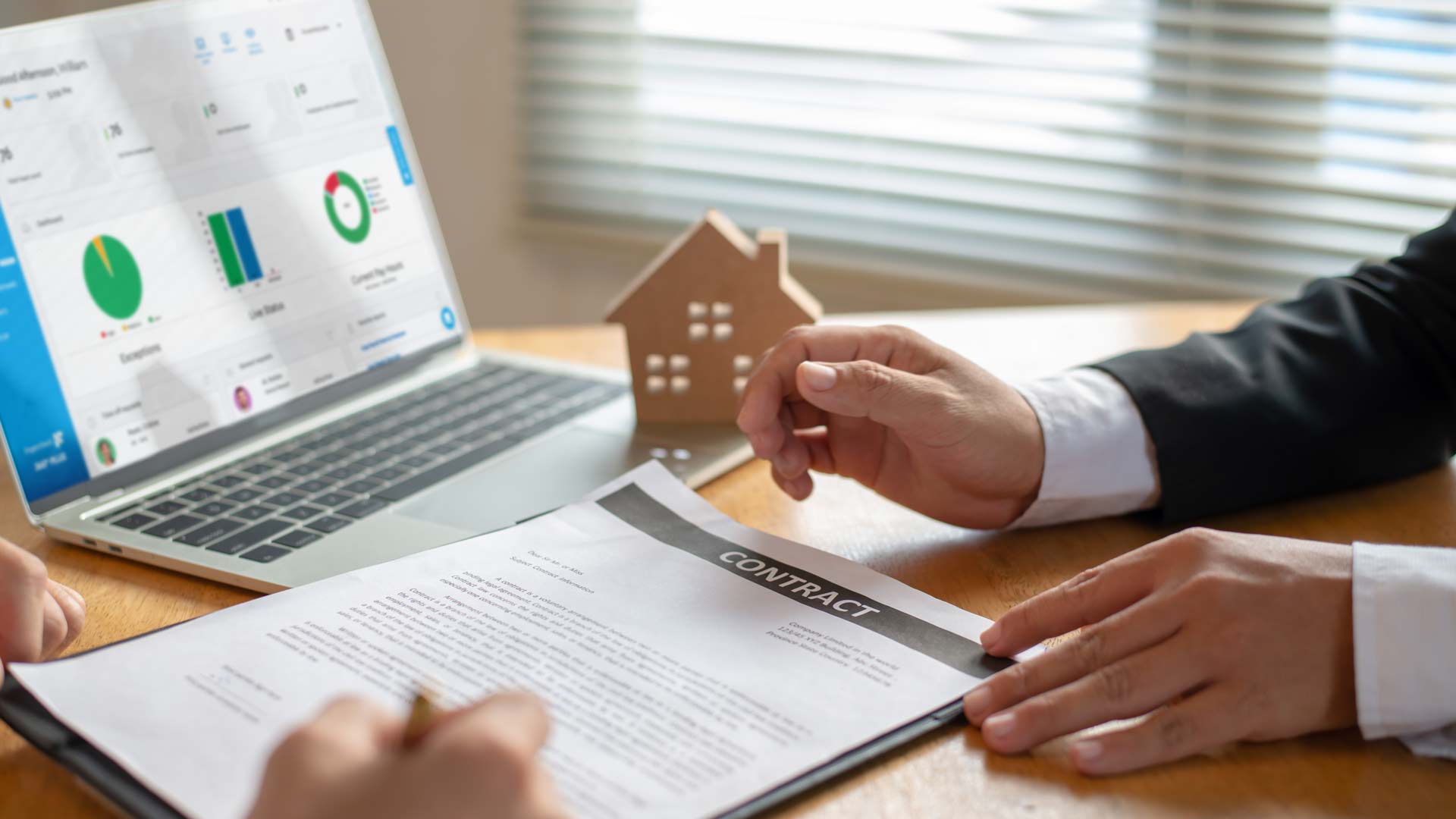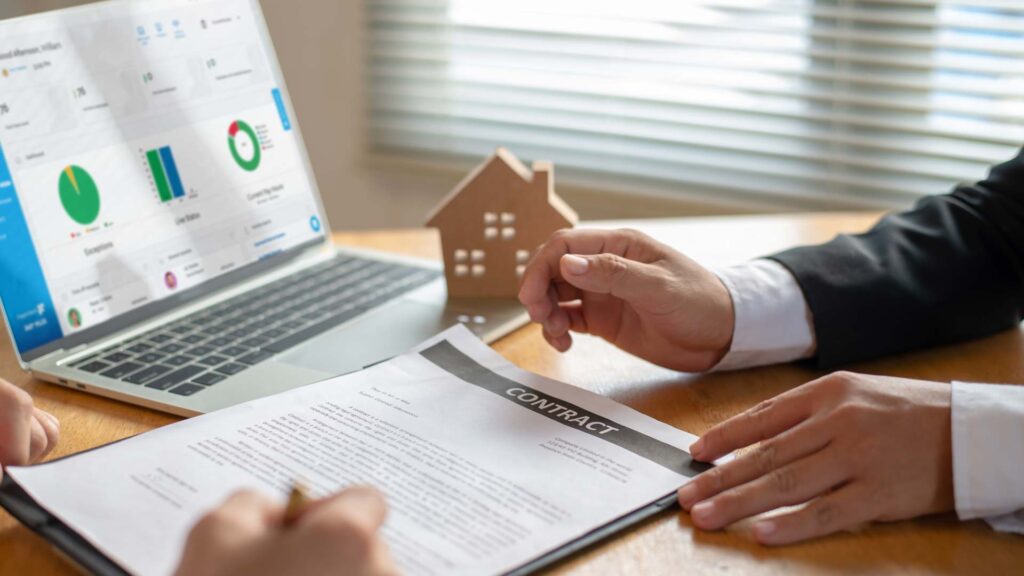 Our simple user-friendly app makes it easy not only to stop chasing paper but also to manage your hourly workforce of any size. We mitigate the challenges so that you can focus on your business and not chase checks or file paperwork.
We know that hiring new employees is not as easy as it sounds. It's a time-consuming process that includes everything from recruiting, interviewing, candidate ranking and tracking, and hiring. And HR's responsibilities include all of it. Fingercheck makes it easier. Or, as our current customer Eileen says, "It is a great employee management tool."
How do HR and Fingercheck work together?
HR is important to the real estate and property management industry because of specific nuances related to 1099 employees as well as payroll, scheduling and time tracking, and hiring and onboarding. Not only do you want to make sure that you are positioning the business for growth, but you also want to run a strong business and retain your employees while remaining compliant.
We know that you want to be successful in recruiting new employees. Fortunately, Hiring by Fingercheck helps with real estate and property management hiring. Our automated solution simplifies the entire screening process, making it easier to compare, filter, evaluate and invite candidates to join your team. Administrative work is reduced, leaving more time to identify the most qualified candidates.
Real estate and property management HR professionals know that keeping track of paperwork, including 1099 records, is required by law. With Workflows by Fingercheck, all documentation can be automated.
Are you having problems with unseen shift swapping? Our Advanced Scheduling solution offers you the ability to post shifts based on employees' availability, location and distance. It also allows your employees to trade or cover last-minute shift assignments. And, like all of our software, it's mobile.
Find out how Fingercheck helps real estate and property management companies do business better
This is part one of a multi-part series. If you'd like to learn how Fingercheck can help you with your real estate and property management hiring, subscribe now.