The world of work has undergone a rapid digital transformation since 2020. Primarily stemming from the arrival of COVID-19, this transformation pushed businesses of all sizes toward increased digitization to meet the demands of a changing workforce.
And now in 2023, continued digital transformation has inspired a new line of AI-led products, like ChatGPT.
The arrival of ChatGPT has sparked a renewed interest in AI technology through its simple and easy-to-use interface — giving everyone from marketers to teachers and government workers the ability to automate some of their daily tasks. In a nutshell, ChatGPT is accessible through a simple interface where users can ask it to generate unlimited and high-quality content for free — in a fraction of the time it takes a human to do it.
So how does this relate to payroll?
Well, picture a small business owner trying to focus on growing their business but facing daily payroll errors. For example, imagine overpaying employees who aren't supposed to receive additional funds or dealing with underpaying employees due to a system error.
Traditional payroll providers rely too heavily on small business owners for management. The next phase of payroll software includes increased automation and AI technology that works for small business owners on a 24/7 basis. It doesn't sleep, and it prevents errors like the above examples before they even happen.
And that's what we're doing at Fingercheck – building on top of our best-in-class product experience to unleash a new phase of capabilities for small business owners through automation and AI.
Building a payroll system for today's workforce
Fingercheck's product-led approach has always centered around small business owners' needs — our platform was designed to solve your everyday challenges, from hiring to scheduling, payroll and much more.
As we've learned more from our customers, the need for payroll to adapt has become even more evident. Small business owners need a platform that conforms to their businesses, so they can easily automate their processes to save time and money.
Fingercheck offers automation at scale, and what that means is that our platform works to help you automate repeatable tasks, so you can minimize the room for error and increase the overall efficiency. It's almost like owning a Tesla — you are always in total control, but you don't have to worry about driving. Just enjoy the ride.
But we're not stopping at just automation. We're investing in ways to scale our technology further, creating a vast system. One that can learn from your business at scale and proactively identify employees' life-cycle events before they cause delays or, even worse, cost you money.
Here's where AI meets Fingercheck.
Upgrading our customer service experience through AI
On top of ensuring our customers have access to the most innovative products in the market, we understand that even a great product experience needs superior customer service.
Like ChatGPT, we've begun to test our customer service chatbots with AI technology to build deeper customer insights and to give our customers a better user experience when troubleshooting any product-related or business-related issue.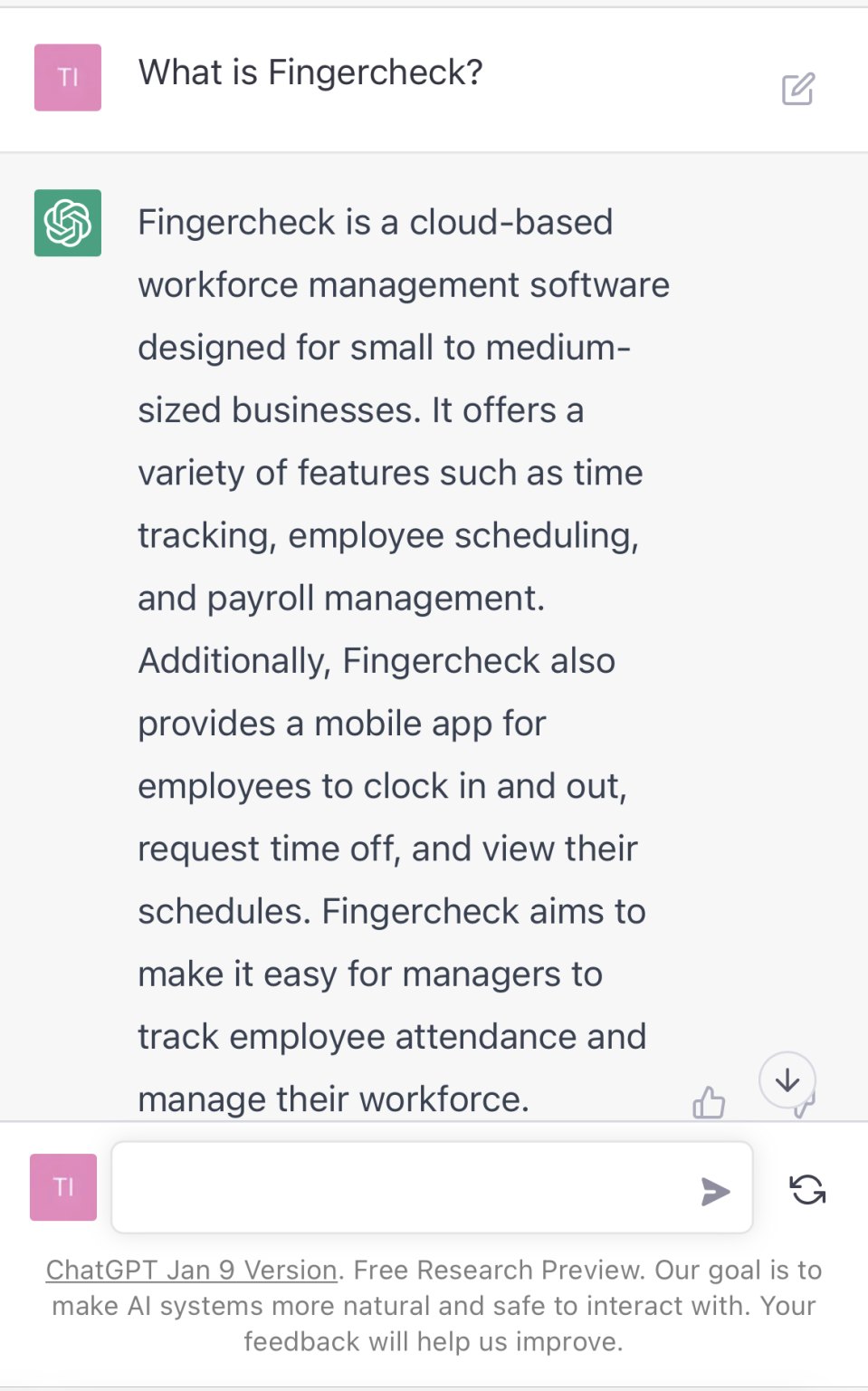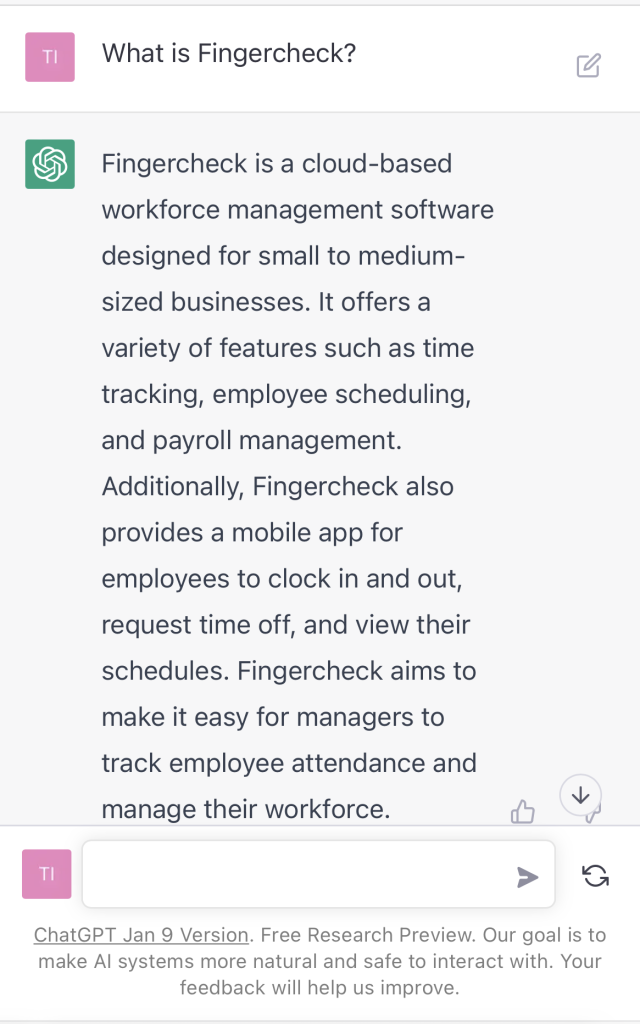 While we remain steadfast in our current customer service and human support, scaling our efforts with AI will only help us to serve our customers better.
Unlike other payroll providers, Fingercheck can and will continue to scale with AI so we can help our customers faster, learn from their behavior and trends, and deliver a 24/7 experience that's personalized for every user.
Coming this year, we've got a lot of great innovation and product announcements on our road map. If you'd like to learn more about our automation and AI technology, sign up now to experience it for yourself.