The ultimate payroll co-pilot for small businesses
Fingercheck makes employee payroll easy, affordable, and smarter for small business owners.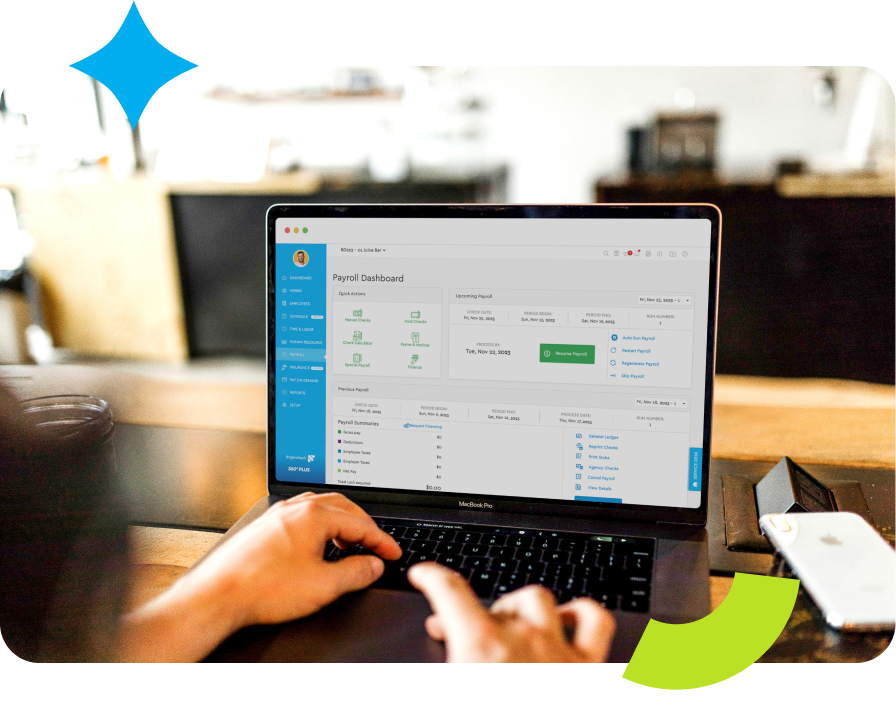 automate your payroll problems away
Payroll made easy, so you can focus on your business
Say goodbye to manual data entry, tedious calculations, and costly errors. Say hello to a stress-free payroll experience.
Automated Payroll

Sit back and relax while we automate your payroll experience (including taxes and compliance too!).

Multi-State Payroll

Simplify your payroll processing and tax calculations across state lines, within the same pay cycle.

Error-free compliance

Use Fingercheck to avoid errors and ensure your business complies with tax codes on every level.

24/7 support

Get support whenever you need it, backed by AI technology to help your business move faster.
Our modern payroll engine
Powerful solutions that provide your business & employees with greater flexibility ​
Pricing starts at just $45/month
Automate your payroll & HR today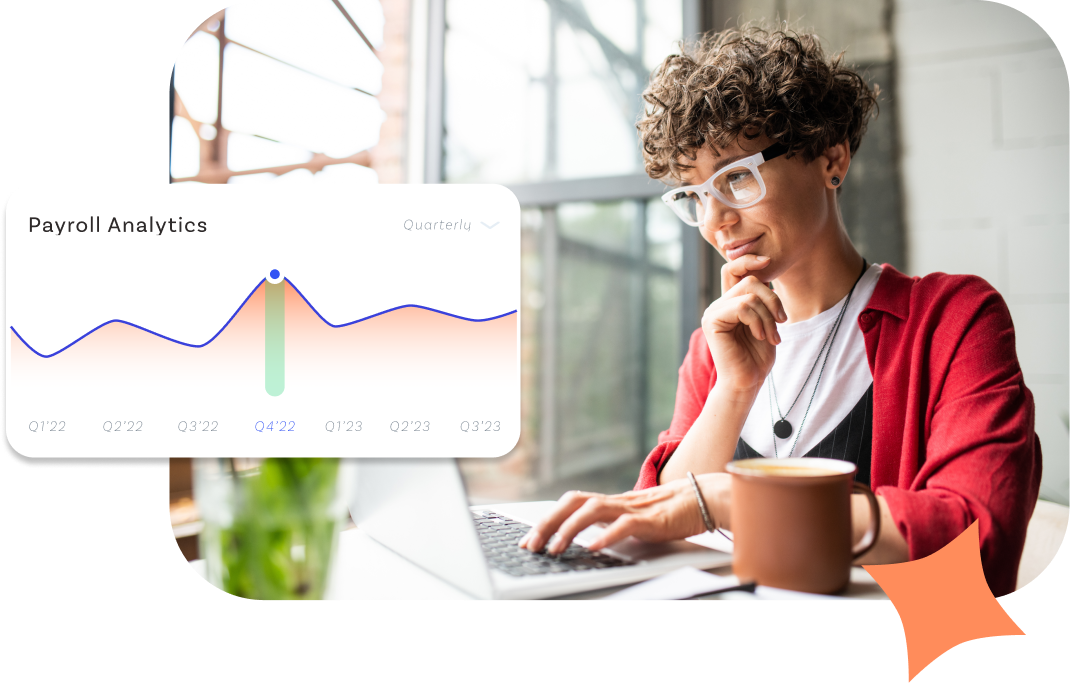 Unlock the hidden value of payroll
Introducing Payroll Analytics & Insights
Now, you can quickly identify mistakes, monitor overtime trends and track payroll costs all in one place.
With Payroll Analytics, you can:
Uncover hidden payroll errors and opportunities

Quickly find and fix spending discrepancies

Visualize

payroll costs

, like salaries, benefits and taxes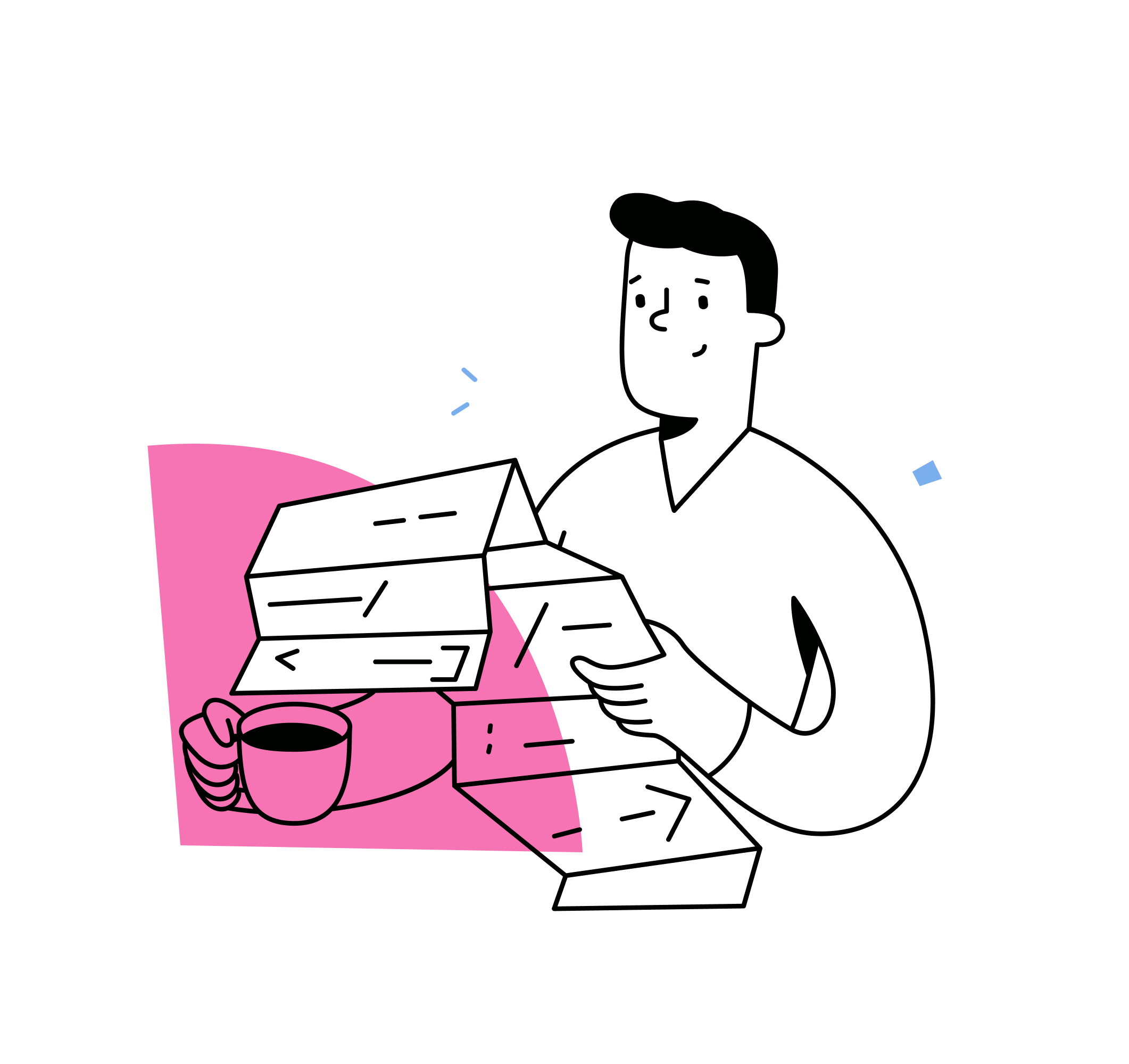 payroll + WORKERS' COMP INSURANCE
Avoid surprise year-end bills with Fingercheck
Pay premiums based on real-time costs and actualized wages by combining your payroll & workers' comp insurance.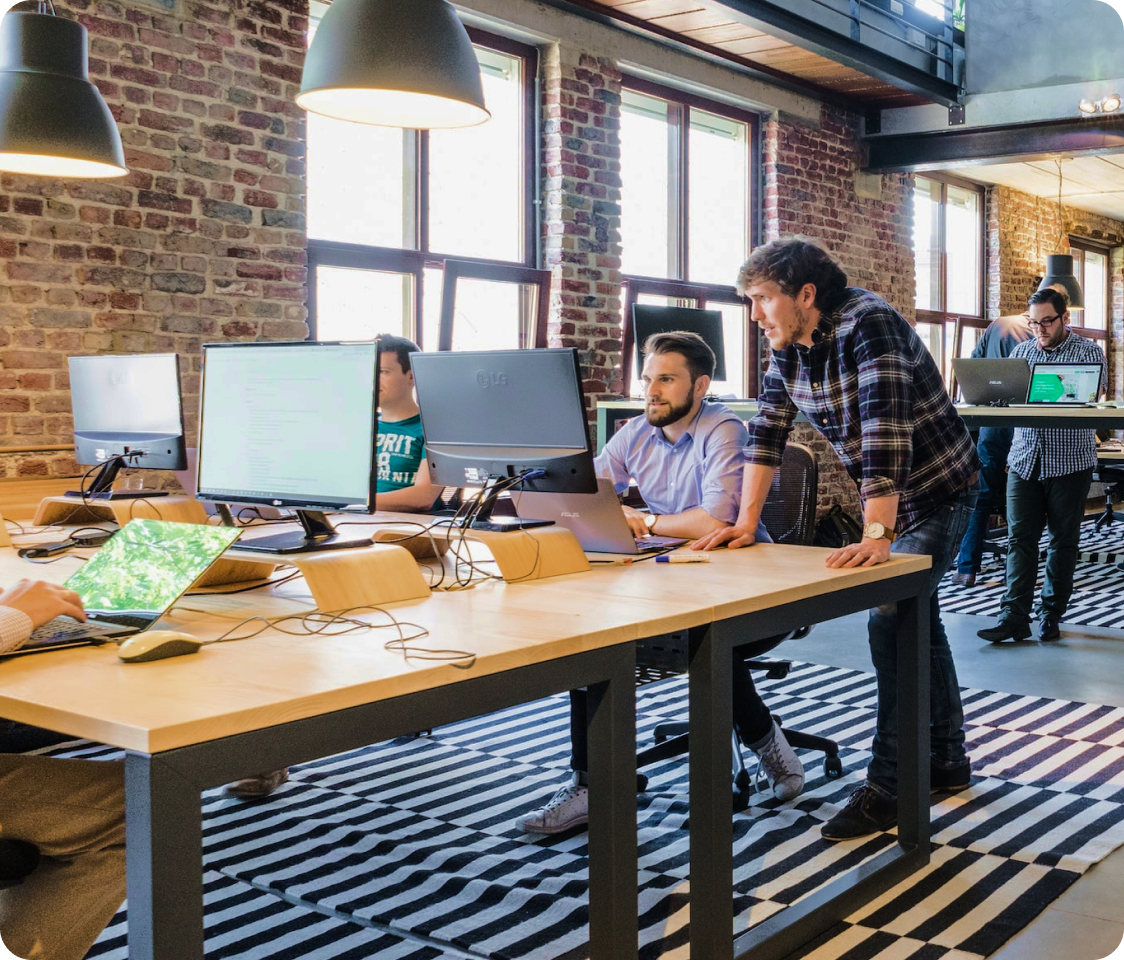 Security & Tax Compliance
Keep your business safe without breaking the bank
We help you gain valuable insights, safeguard your company and employee data, and ensure state and federal compliance.
Fingercheck is SOC 2 compliant and helps you gain insight into the inner workings of your business, with peace of mind.
Let Fingercheck handle:
Tax compliance on federal, state, and municipal levels
Automatic updates to tax rates and labor laws
Payroll and tax forms
401(k), workers' comp and benefits
Efficient tools for more effective teams
"Fingercheck is super user-friendly and makes payroll a breeze, especially for the end user."
"It is very easy to run payroll due to integrating the employees' timesheet with the payment process; the settings for different options are amazing!"
"Fingercheck is by far the best payroll provider. They helped automate my business in ways I could never imagine…Great company, Great people, Great service!"
Discover the power of smarter payroll