NEW YORK – Fingercheck is excited to announce its very own Tiffany Haynes is joining the panel of speakers at Money20/20, the annual gathering and networking event for those in the financial technology industry, in Las Vegas. 
"It is an honor to be selected," Haynes, Fingercheck's chief operating officer and chief people officer, says. "Money20/20 is the who's who of fintech. You go there to connect, learn, partner, pitch, and have fun."
Haynes will talk about women, leadership, and financial disparity during her session.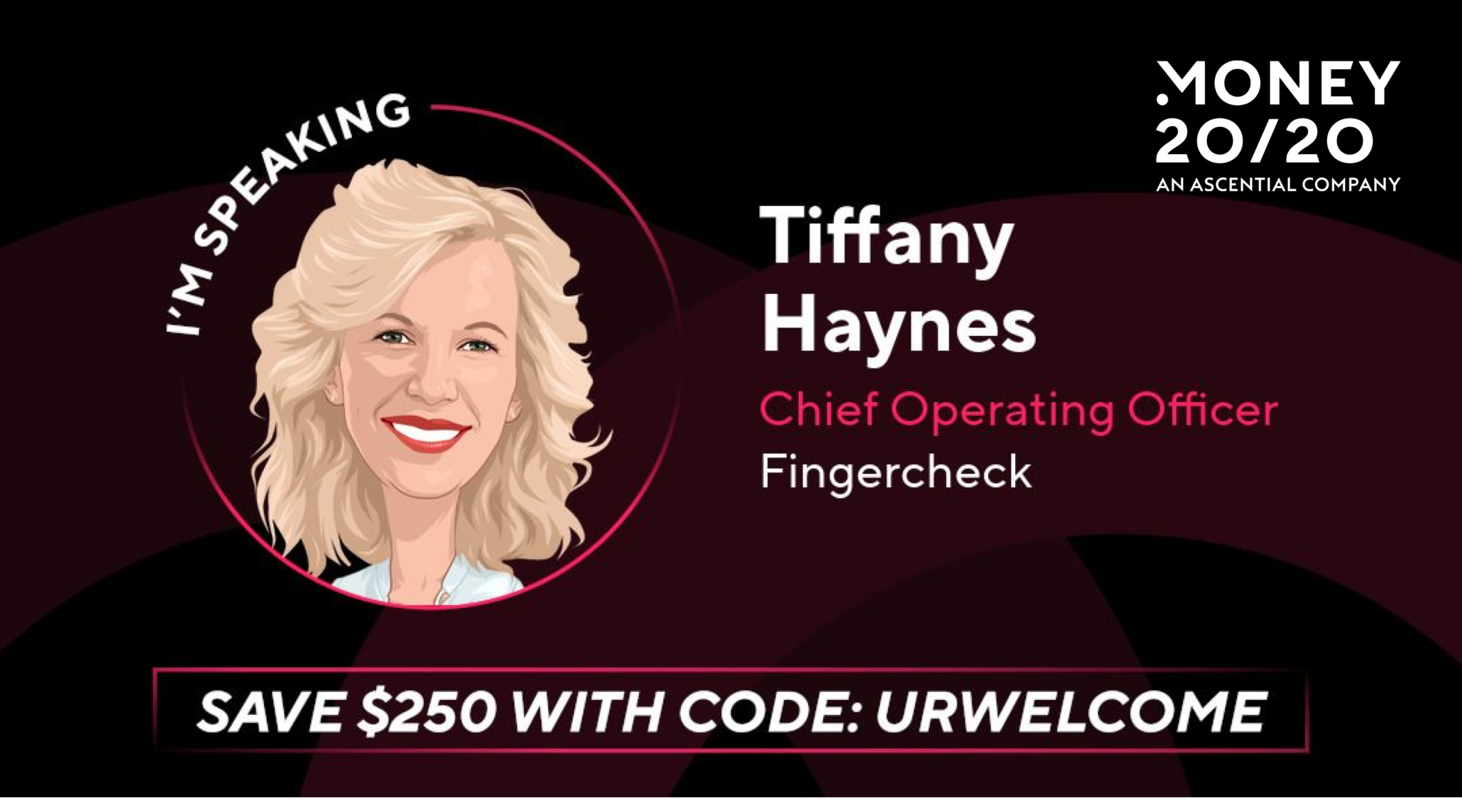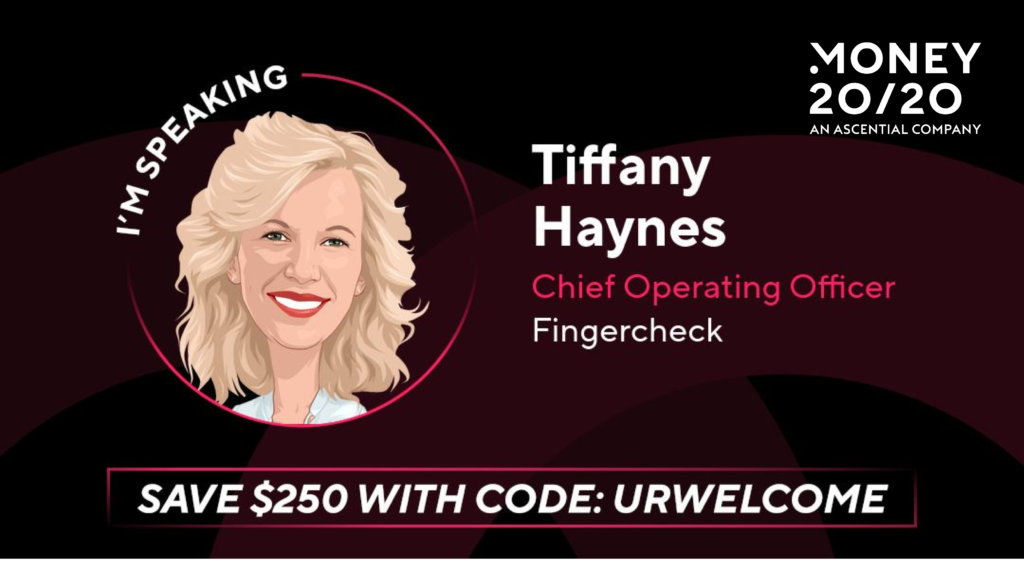 "I'm passionate about inspiring hope and courage for female leaders." She was a 2021 recipient of Money20/20's RiseUp leadership award. RiseUp is the organization's global diversity and inclusion program geared toward women in fintech leadership.
Her session–Women and Financial Disparity, from Main Street to Wall Street–examines how women can position themselves better to take risks and how this goes to rewards. It was one of 1,400 proposals to be submitted. From that pool, organizers selected 150 speakers.
"As a RiseUp 2021 alum, I'm thrilled to be supporting the next cohort of female powerhouses as we change the future landscape of all things financial technology."
Haynes joined Fingercheck in June 2022 after a decades-long career in the financial services industry. Prior to joining Fingercheck in May, Haynes was general manager, chief people officer, and vice president of consumer-facing experiences for Jack Henry Associates (NASDAQ: JKHY), a leading SaaS provider of technology solutions primarily for the financial services industry.
During her 20-year career with Jack Henry, she led numerous functions critical to the firm's growth, including fintech operations, program management, people operations, and consumer-facing experiences.
In 2021, Tiffany joined 30 women from the U.S. as a RiseUp leadership award recipient.
"I am excited to be among the speakers," she said. "I will talk about the risks I took in my career over time and the impact that's had in becoming COO at Fingercheck. I have lived at the intersection of technology and financial services my entire career with an S&P 500, and now I'm at a late-stage start-up—what a ride. It's thrilling to watch as we make it easier for small businesses, our main street businesses, to grow their businesses and manage their employees."
About Fingercheck
Fingercheck is a comprehensive human resources software designed for small businesses with hourly employees.  Founded in 2013, Fingercheck's award-winning time clock, payroll and HR apps serve more than 150,000 users and 10,000 customers across all 50 states. Fingercheck's goal is to make important internal processes quick, easy and accurate for small business owners.
About Tiffany
Haynes holds a Bachelor of Science in management and an MBA from Missouri State University and is a certified Senior Professional in Human Resources (SPHR), Project Management Professional (PMP), and Certified ScrumMaster.
About Money20/20
Money20/20 was founded in 2012 by Payments and Fintech veterans from Google, TSYS and Citi. Since then, Money20/20 has solidified its position as the leading global stage where stories unfold and the future is shaped. It's where the Payments, Banking, Fintech and Financial Services communities unite to create new and disruptive ways to move, manage, spend and borrow money.
Contact Info:
Tiffany Haynes
Chief Operating Officer
Mobile: 1-417-669-9470
Email: thaynes@fingercheck.com
LinkedIn: https://www.linkedin.com/in/tiffany-haynes/
Fingercheck LLC, 1000 Gates Ave #3, Brooklyn, NY 11221