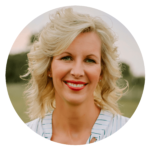 Fingercheck's Tiffany Haynes, chief operating officer and chief people officer, was a recent guest on the IT Insights podcast.
Host Michał Grela spoke with Haynes about her nearly 20 years in the Fintech market and about her passion – putting people first and enabling small businesses with feature-rich solutions that are simple and powerful.
Haynes discussed how to create winning outcomes for businesses and employees during the great resignation. It's risky, she said, but risk holds rewards when you have the right mindset and a solid plan.
In light of labor trends, she suggested that employers consider people-centrism and look for ways to win big in their chosen lanes.
"You can win, maybe on how you pay. You can win on other total rewards like financial wellness or well-being. You can win on the flexibility of work location. You can win on the draw of tech and innovation of what you're doing," Haynes said. "There are lots of different opportunities, and you don't need to win on everything, but you do need to pick a lane or a couple of lanes and be really committed and be really clear about what you offer and then draw in those people who are aligned with that differentiator."
Earned wage access is one way employers can be people-centric. Employers who provide early wage access or Pay On-Demand recognize that their employees might need money before payday and that's how the company can win on pay.
Hear more about what Haynes has to say about risk, the connection between earned wage access and financial wellness, financial literacy, and financial accessibility.
Listen to the podcast.