It's that time of the year again! The festivities are about to be in full swing, and with the end of Q4 approaching, your company is likely in crunch mode. As busy as you are, have you given any thought to how you'll be rewarding your employees for their service? Giving employees a gift of appreciation is a gesture that communicates that their hard work hasn't gone unnoticed.
If you're looking for gift-giving inspiration, you've come to the right place. We're covering great gift ideas on our blog today. Let's get started:
Borrow inspiration from Pinterest and package candy with a clever tag!
These novelties were given with a sweet twist thanks to some quirky wording. Employee appreciation gift inspiration found on Pinterest.
What could be more festive than treating your employees and their loved ones to the movies?
Take the time to set up movie packages as a holiday gift by filling old-fashioned popcorn holders with movie tickets, candy, and popcorn.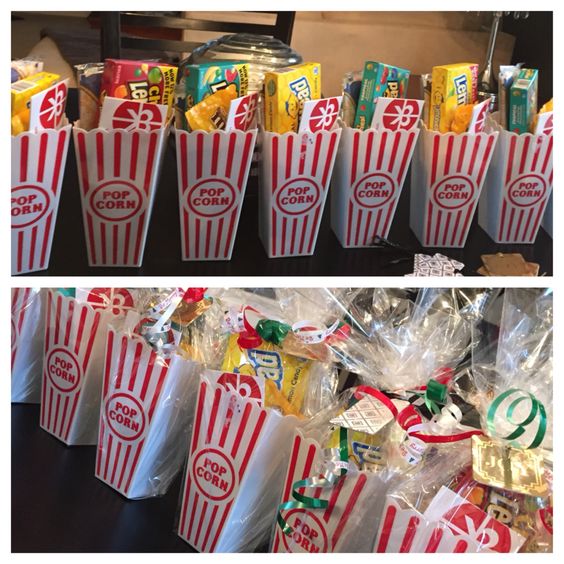 Give a gift card!
The beauty of giving a gift card is that it allows the recipient to gift themselves something they truly value, whether it be stocking up on snacks at their go-to eatery (like Starbucks), or finally being able to purchase a product they've had their eye on for months (like on Amazon). Choose a card that's universally appealing and dress it up by buying or making a fun gift card holder, like the one shown below.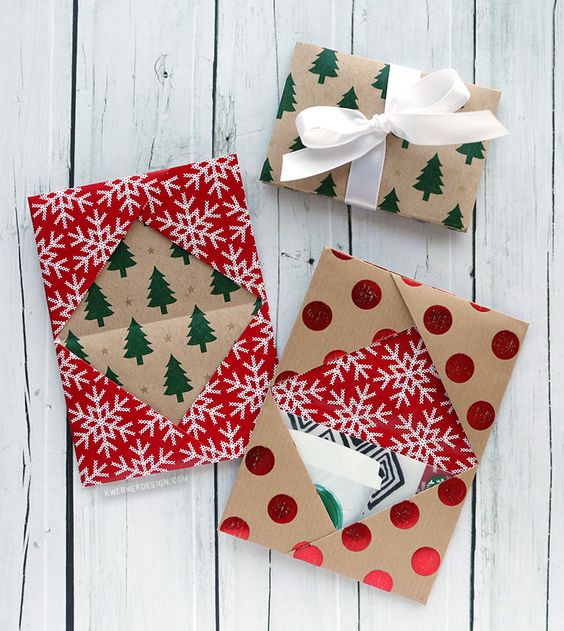 You can't go wrong with a gift that promotes health and wellness.
Whether you choose to purchase a gift basket, create your own, or just want to gift one product, focus on gifting wellness items that will help your employees unwind, recharge, and rest. Shown below is specialty tea from Teavana, sleep aromatherapy from Bath & Body Works, the Bodyworksball (a portable self-massage tool for instant relief of neck cricks, shoulder knots, and relief to sore aching hands and feet), and a fruit-infused water bottle that recognizes your crew and reminds them of the importance of teamwork! If you're looking to invest in a pricey item, a Fitbit would be a great gift to give.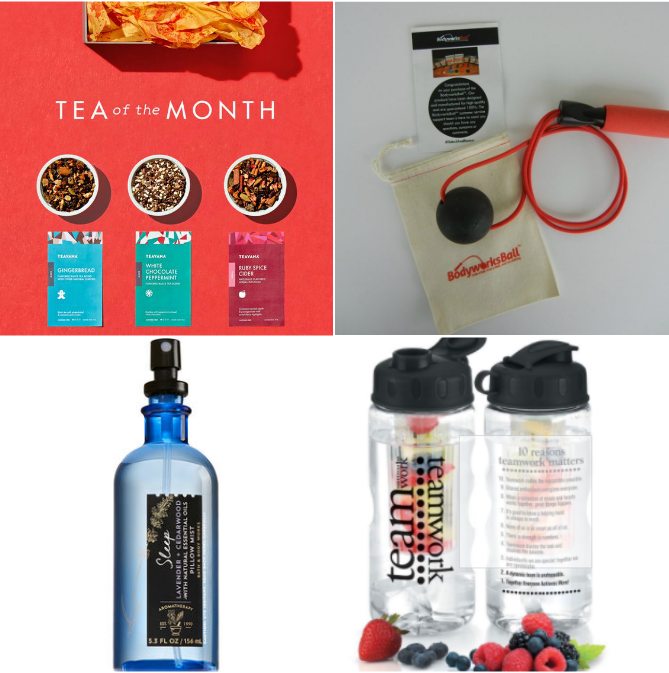 On the note of gift baskets, edible gift baskets are very popular this time of year.
You can find a huge selection of holiday gift baskets online, as well as DIY ideas on Pinterest. However, gifting food can be pricey, so consider how you allocate your holiday budget – if it gets too lavish, your employees might prefer a different use for that money.
There are so many options for gifts you can purchase from corporate websites.
Laser engraved pens, USBs, power banks, metal keyrings, and stationery products are just some of the options you can choose from, and you can personalize them with your logo and the recipient's name. "One well-received gift for employees is our customizable festive decorations," says Sales Assistant Andrew Wheller of No-Minimum.co.uk. "A team photo within a snow dome always goes down well."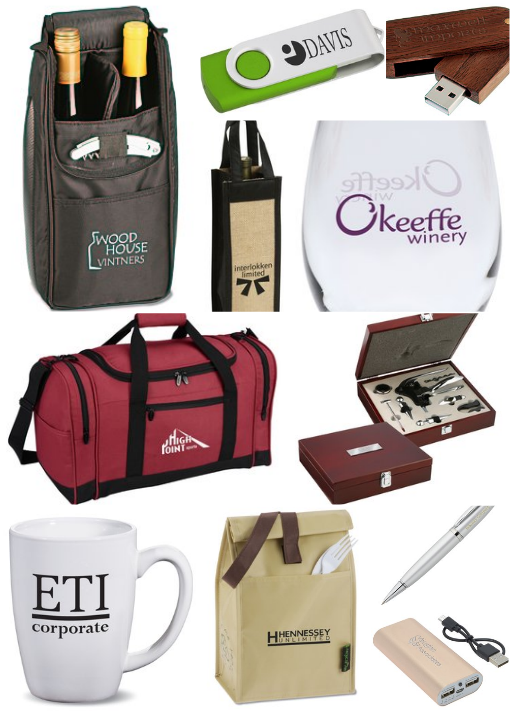 Holiday Bonus – There's nothing like a cash bonus to brighten your employees' year.
According to a survey from Business Know-How, 75 percent of businesses with less than 100 employees plan to give a cash bonus this year. The amounts given range from $50 to $5,000, with the median being $300.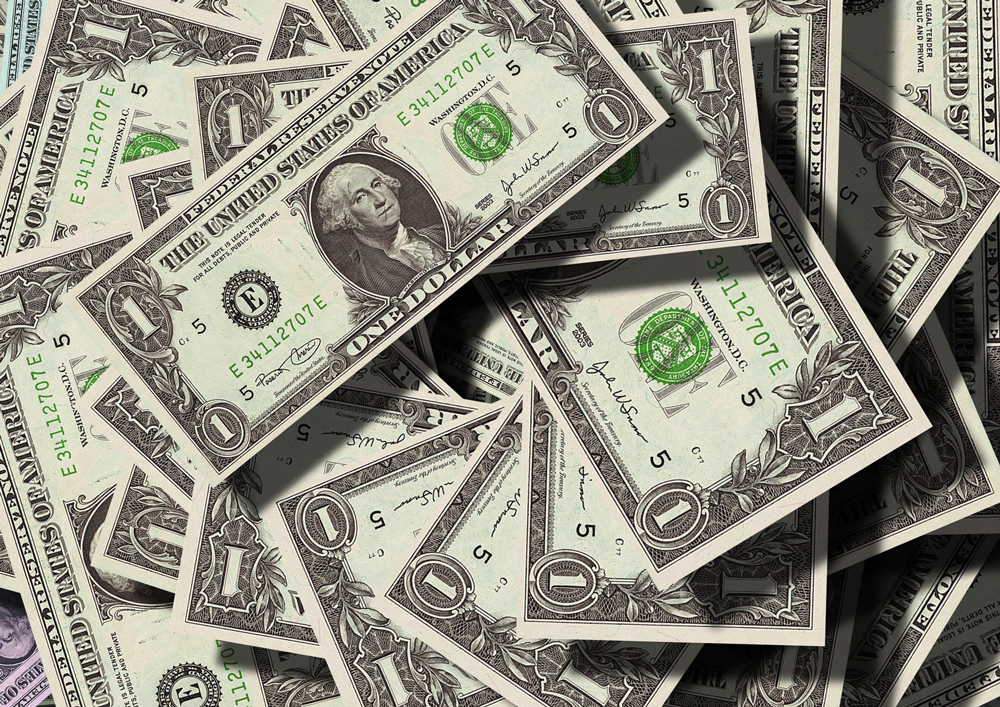 Reward your employees with a benefits package.
Studies show that benefits can boost employee loyalty and that 4 out of 5 employees want perks or benefits more than a pay raise. A survey conducted by Fractl shows the value and cost of employee perks (many of which are relatively low-cost to employers).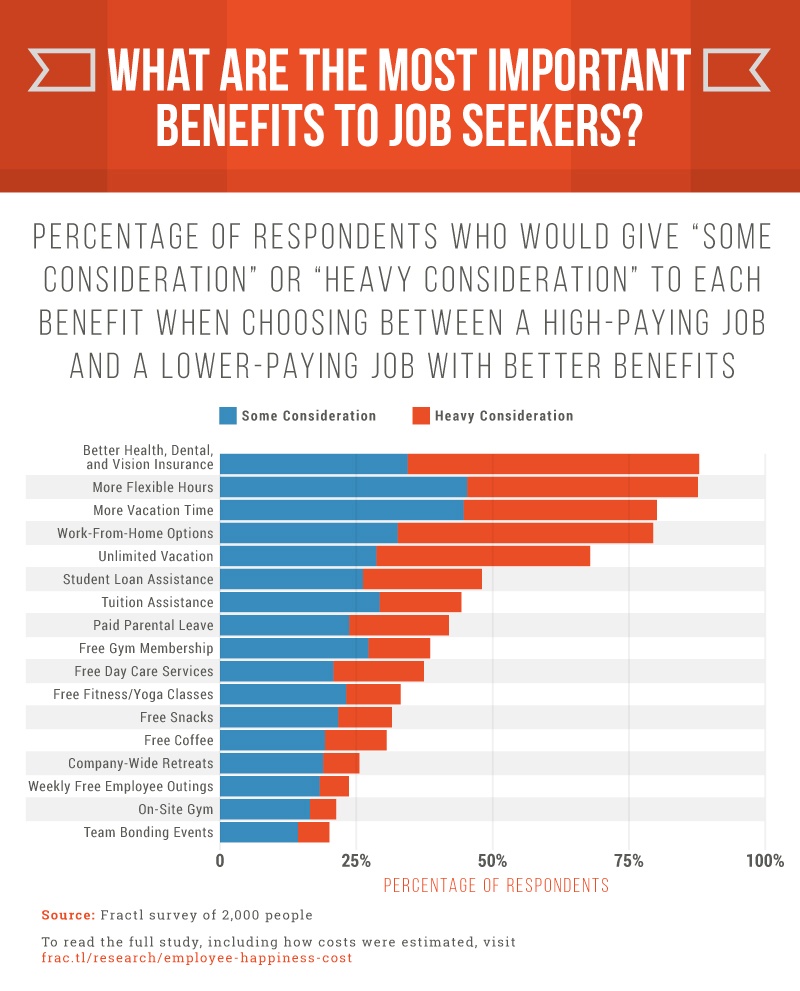 At the end of a busy year, it's important to take time to thank your employees for their service and remind them how much you appreciate their commitment to your company. We hope you've enjoyed the gift ideas, and that you and your team will have an amazing holiday season!