With Scheduling by Fingercheck, creating employee schedules is fast and stress-free. Our user-friendly employee-scheduling app allows you to build, modify and share work schedules with employees in minutes from your phone or your computer.
As managers know all too well, scheduling for employees can be a full-time job because shifts are fluid. Emergencies happen and employees get sick, but open shifts still need to be covered.
Not too long ago, paper schedules were common, posted weekly in the break room and then jotted down on scraps of paper or napkins. Employees would post notes or work the phone, begging coworkers to trade shifts. Now, things are improved and easier with our Advanced Scheduling software that employers and employees both can use.
Keep everyone up-to-date on their shifts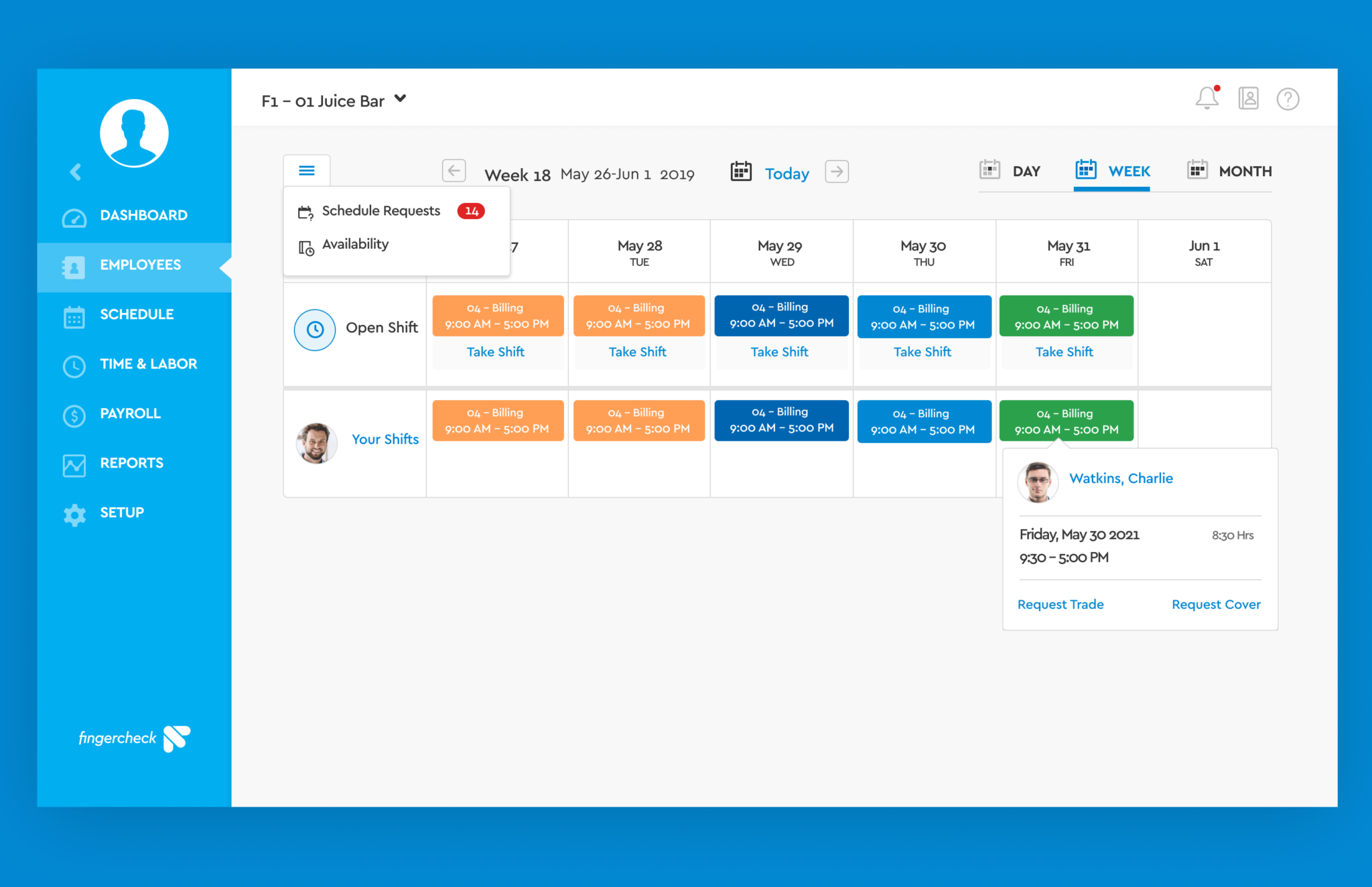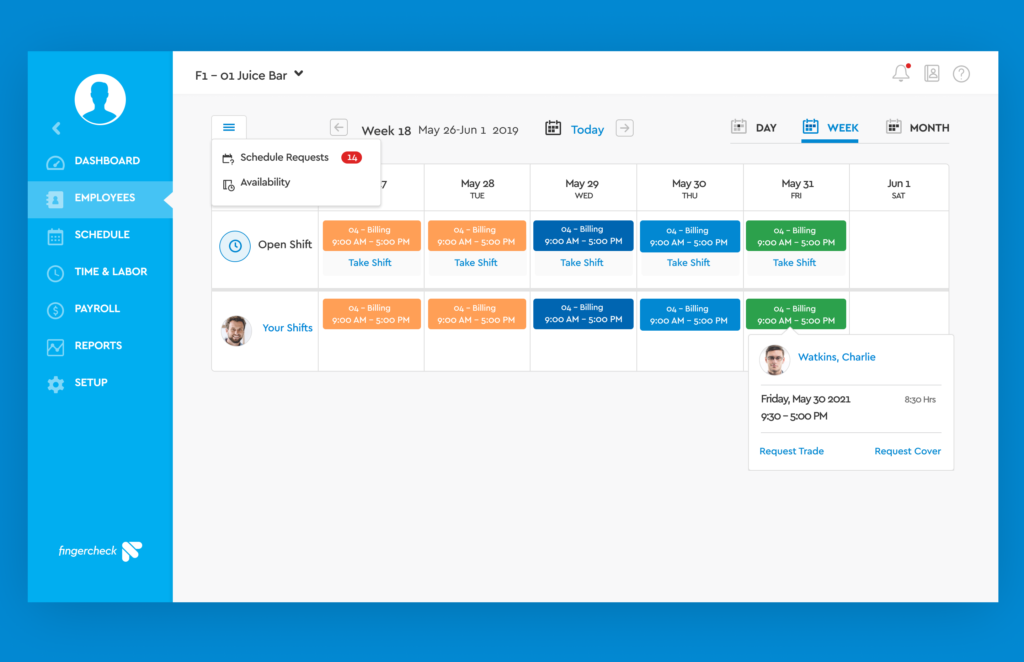 Our Advanced Scheduling feature allows even greater flexibility when it comes to allowing your employees to take open shifts, request coverage or trade shifts from their phones or other mobile devices.
These advanced enhancements will save time for you and your team and will reduce the stress associated with managing your team's schedules.
With our Advanced Scheduling solution, you also can instantly share schedule updates with your employees. This allows you to send alerts via text or email to employees when an update or new schedule is made. You can track time off and changes to staffers' availability. You can seamlessly create open jobs and shifts and then assign them at a later time, all from your phone. This option goes a step beyond Scheduling by Fingercheck by allowing employees to respond in-app.
Help hourly workers work as a team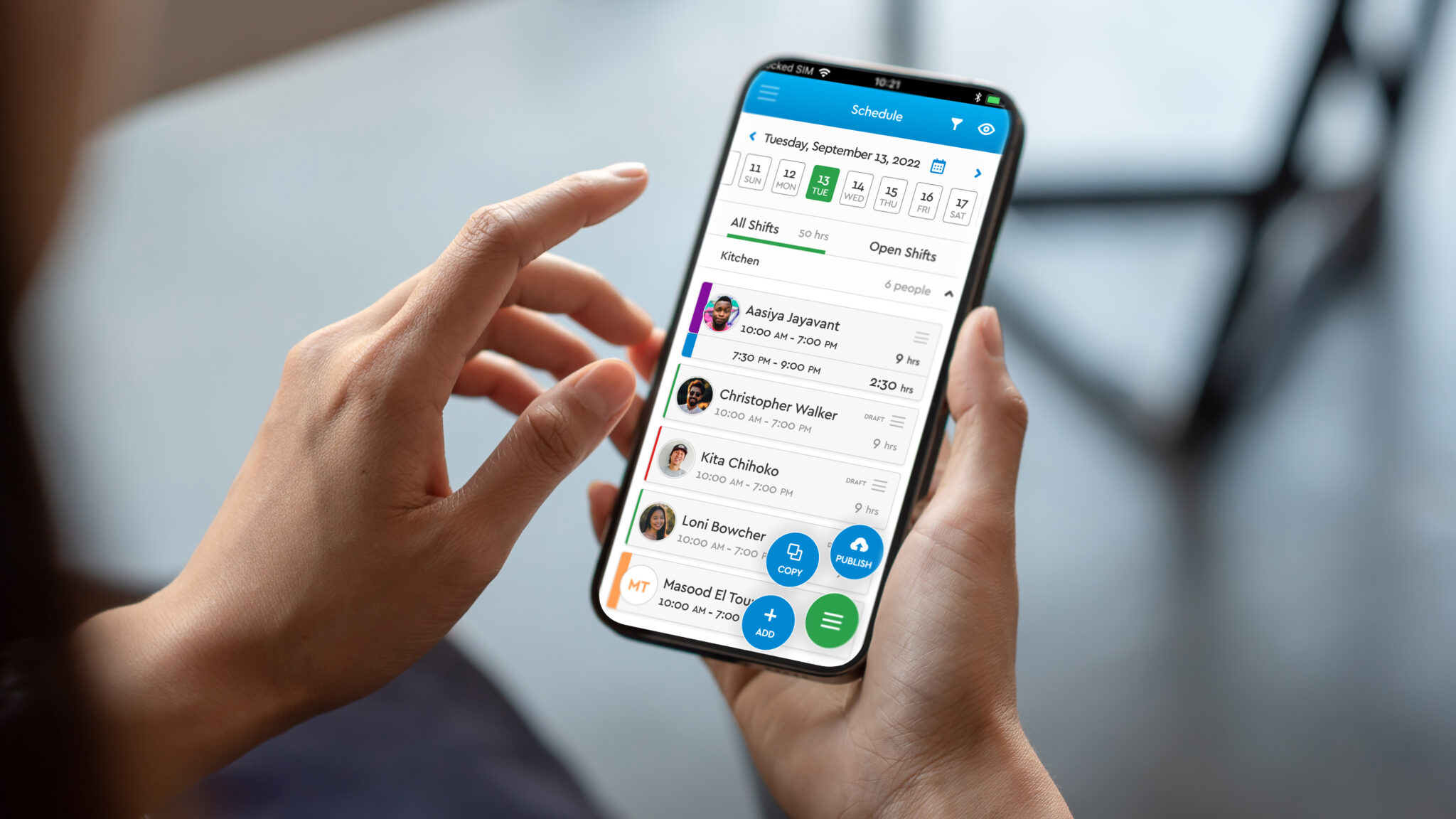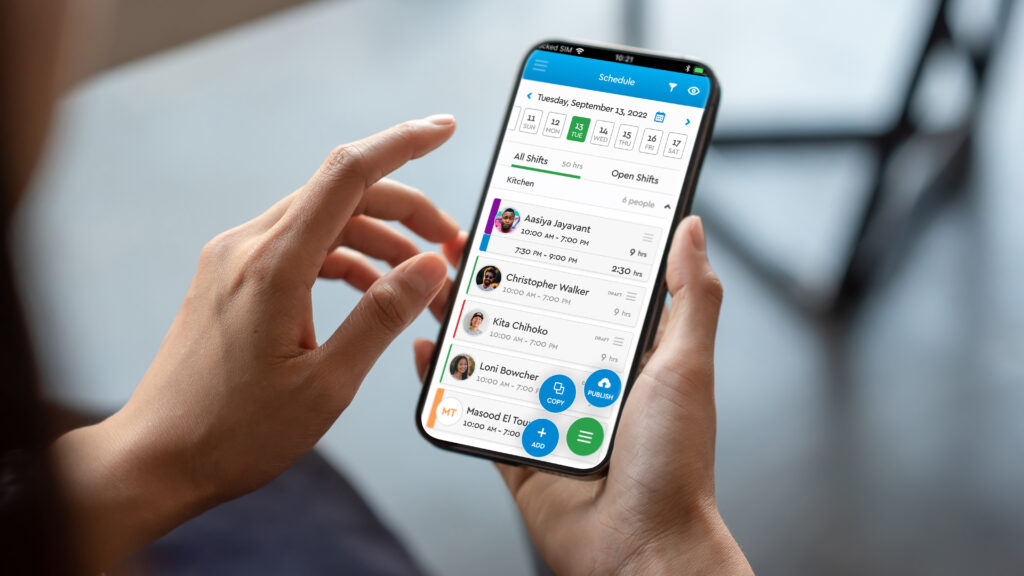 Advanced Scheduling by Fingercheck allows employers to build, modify and share schedules with employees — anytime and anywhere. Employers can:
Add, edit or delete work schedules from any browser or mobile device.
Create open jobs and shifts and then assign them at a later time.
Copy a previous week's work schedule.
Automatically create schedules with Auto Feature.
Create multiple shifts for different jobs.
The beauty of Advanced Scheduling is that it gives employees the option to take open shifts, request coverage, or ask other team members to trade shifts from any device.
Let Fingercheck help you do business better!
We want to save you time and money so you can focus on running your business. Advanced Scheduling by Fingercheck is currently part of our Fingercheck 360 and 360 Plus product line. We would love for you to try it out and see how it can help you. Ready to Learn More About Fingercheck? Contact us today.