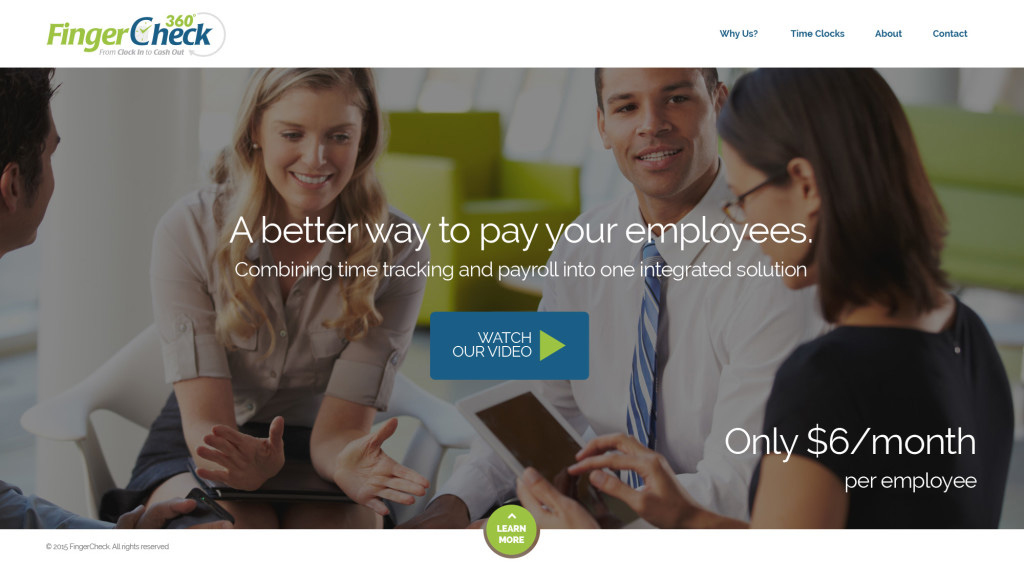 We at FingerCheck are constantly evolving our solution and making new developments in the products we provide. As a thought leader in the time and attendance industry, growth is a pursuit that is constantly on our minds. In considering the next steps for our company, we realized the time was right to expand our workforce management services beyond time and attendance. We are excited to share the launch of FingerCheck360, an enhanced solution that takes care of employee applicant tracking, employee onboarding, HR, time and attendance, and now payroll!
As an all-in-one powerful and intuitive cloud-based solution, FingerCheck360 is a versatile hub for all your workforce management needs. In addition to tracking time, you can run payroll right from FingerCheck and acclimate your employees easily using our employee onboarding feature. From direct deposit to I-9s and W-4s, FingerCheck360's electronic forms make employee self-onboarding online a breeze. With all your HR documents and employee data centralized to one platform, managing your workforce has never been easier. Best of all, there's no need to switch over to a new system. You and your employees can keep your same FingerCheck login, without having to make a new account or transfer any data.
That being said, you're probably wondering how FingerCheck360 works. The answer is simple – the timesheet data you used to have to export to a payroll processor and then import can now be processed within FingerCheck directly. Each time your employees punch in or out, they automatically enter their own payroll information. As the pay period progresses, FingerCheck keeps you in the loop by automatically notifying you of missing punches or errors. You can modify data and make corrections by using the mobile app or our online application. Once it's time to process payroll, FingerCheck360 automatically calculates total pay and applicable taxes and notifies you of the cash required in the bank to pay your employees.
Before running payroll, you can enter any bonuses or commissions you want to pay, as well as deductions. When you run payroll, your state and federal payroll taxes are filed and deposited – automatically. On payday, employees receive an email or push notification letting them know that they got paid. They can then view or download their timecard and paystub from their online portal or, directly from the FingerCheck mobile app. If an employee doesn't have a direct deposit, you can also print out checks to give to your employees. FingerCheck360 replaces outdated payroll procedures with one powerful and integrated solution that does it all. No more exporting, entering, and importing data. Now when your employees clock in, all the work is taken care of for you.
Using FingerCheck360, you can store your employee data on one platform and never need to enter those details in another system again. Upgrade your company to FingerCheck360 to simplify your HR and workforce management.
Contact us to get started!