President Trump unexpectedly requested Congress to rewrite the massive coronavirus relief bill passed earlier this week to include direct payments of $2,000 to Americans – tripled from the original $600 payment. Highlights of the $900 billion relief package passed on Monday, would:
Provide a $300 weekly enhancement to jobless payments for 11 weeks.
Extend two key pandemic unemployment programs through spring.
Send $600 in direct, stimulus check payments.
Renew the eviction moratorium.
Increase food stamps and other nutrition assistance.
Progressive Democrats Cheer
Democrats who control the U.S. House are cheering President Trump. They initially wanted larger stimulus checks but the cost was just too high for some Senate Republicans who struck the idea down. President Trump's request to Congress to do more by increasing the direct payment was welcomed by many progressive Democrats, like Bernie Sanders who first introduced the $2,000 direct payment.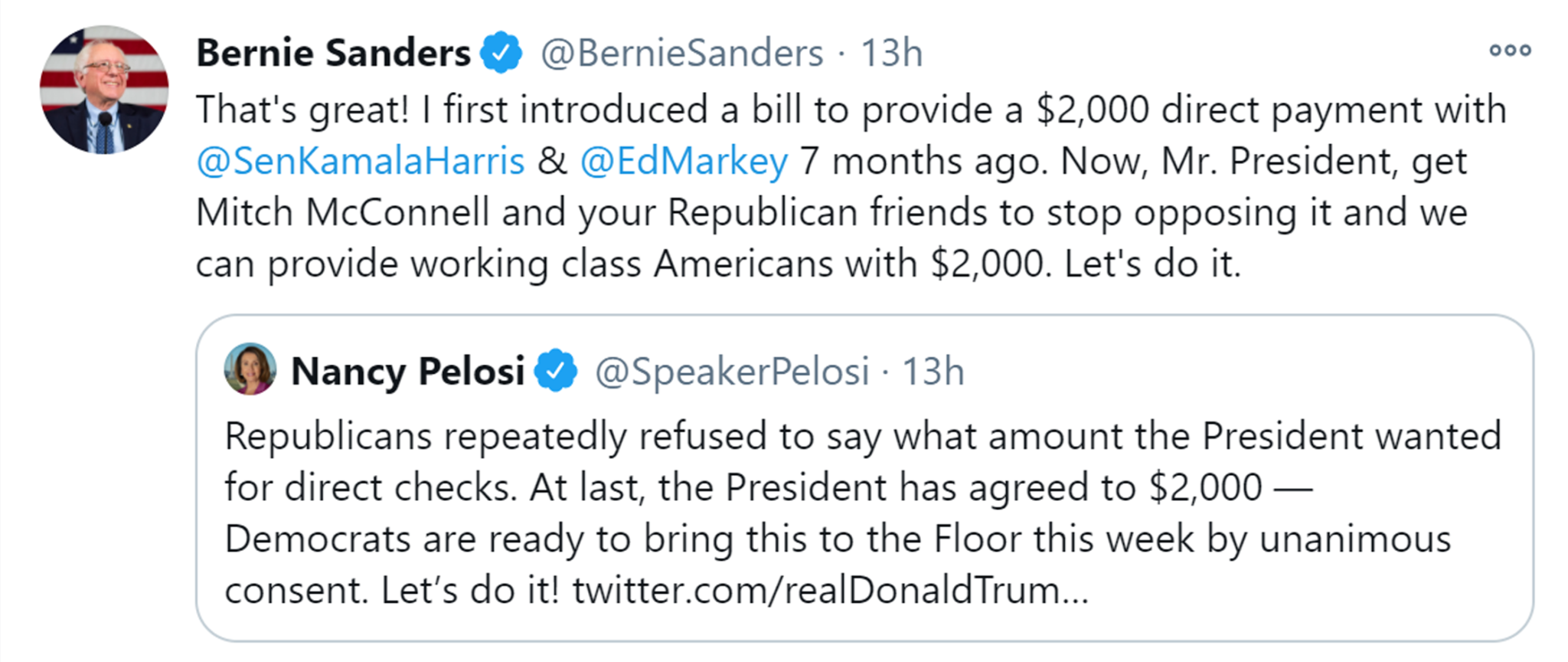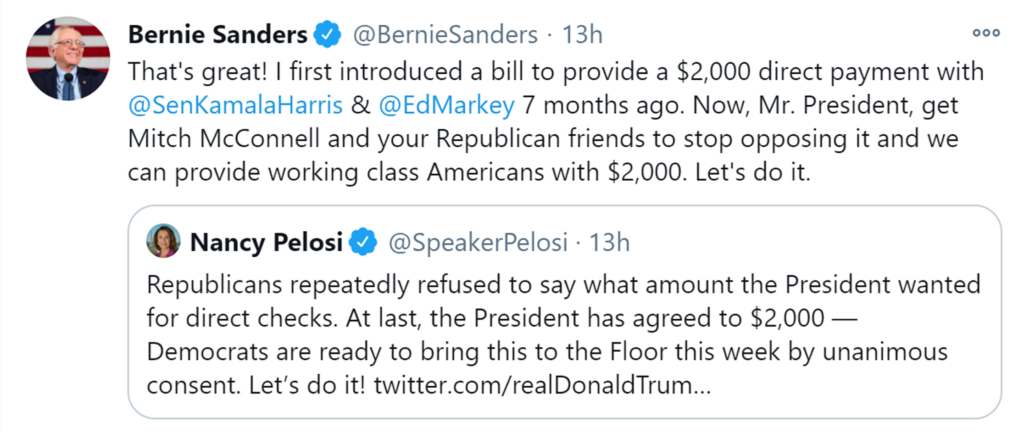 In a video message, Trump mocked the bill, saying, "a few months ago, Congress started negotiations on a new package to get urgently needed help to the American people. It's taken forever. However, the bill they are now planning to send back to my desk is much different than anticipated. It really is a disgrace," Trump said. "Despite all of this wasteful spending and much more, the $900 billion package provides hardworking taxpayers with only $600 each in relief payments, and not enough money is given to small businesses, and in particular restaurants, whose owners have suffered so grievously."
Deal or No Deal?
Currently, the hope among those on Capitol Hill is that Trump won't veto the bill, since he never specifically said he would. Doing so would delay much-needed funding to Americans and a potential government shutdown. On Thursday, House Democrats will try to pass a bill to increase direct payments by unanimous consent. Keep in mind, that anyone, single-member can shut down that effort.  And so, the stimulus saga continues to play out.