Our integrated payroll + retirement solution makes iit easy to manage and maintain 401(k) offerings.
Simplify Employees' 401(k) with Fingercheck
Fingercheck's 401(k) touch-free integration makes 401(k) management a breeze.
Never waste another minute on the tedious and demanding work of allocating funds and adhering to compliance standards.
The Fingercheck platform connects directly with Human Interest, a industry-leading 401(k) provider, offering you the simplest, most affordable and most practical 401(k) ever.
Our system operates automatically and integrates seamlessly between payroll processing and 401(k)distributions — and you never have to lift a finger.
Enjoy these extremely affordable benefits now.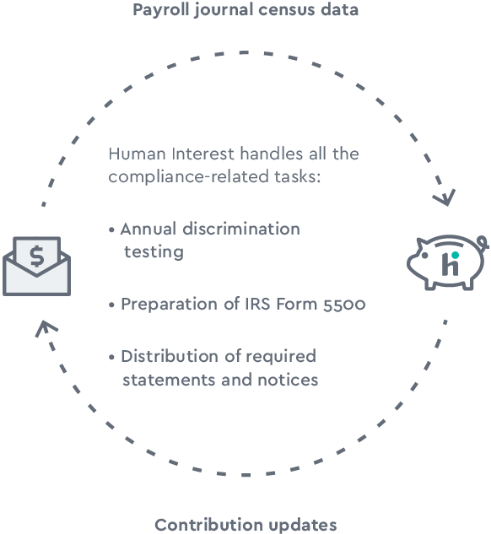 Sign Up to Manage 401(k) Easily
Ensure easy implementation as more and more states make employee 401(k) plans mandatory for smaller businesses.