What would your day look like if you were able to focus on business growth instead of paperwork and manual tasks? What if we told you that correcting errors in human resources-related tasks took 35% of an average HR team's time? Or that one-third of small businesses are penalized each year by the IRS for payroll mistakes?
That's scary, isn't it? But don't worry. We can help. And we can show you exactly how our Workflows by Fingercheck allows you to automate repetitive tasks and data collection, which helps cut down on errors while also increasing overall efficiency.
Join us on Tuesday, Dec. 6, 2022, at 12:30 p.m. Eastern Standard Time, and we'll take you through the process of setting up your Workflows.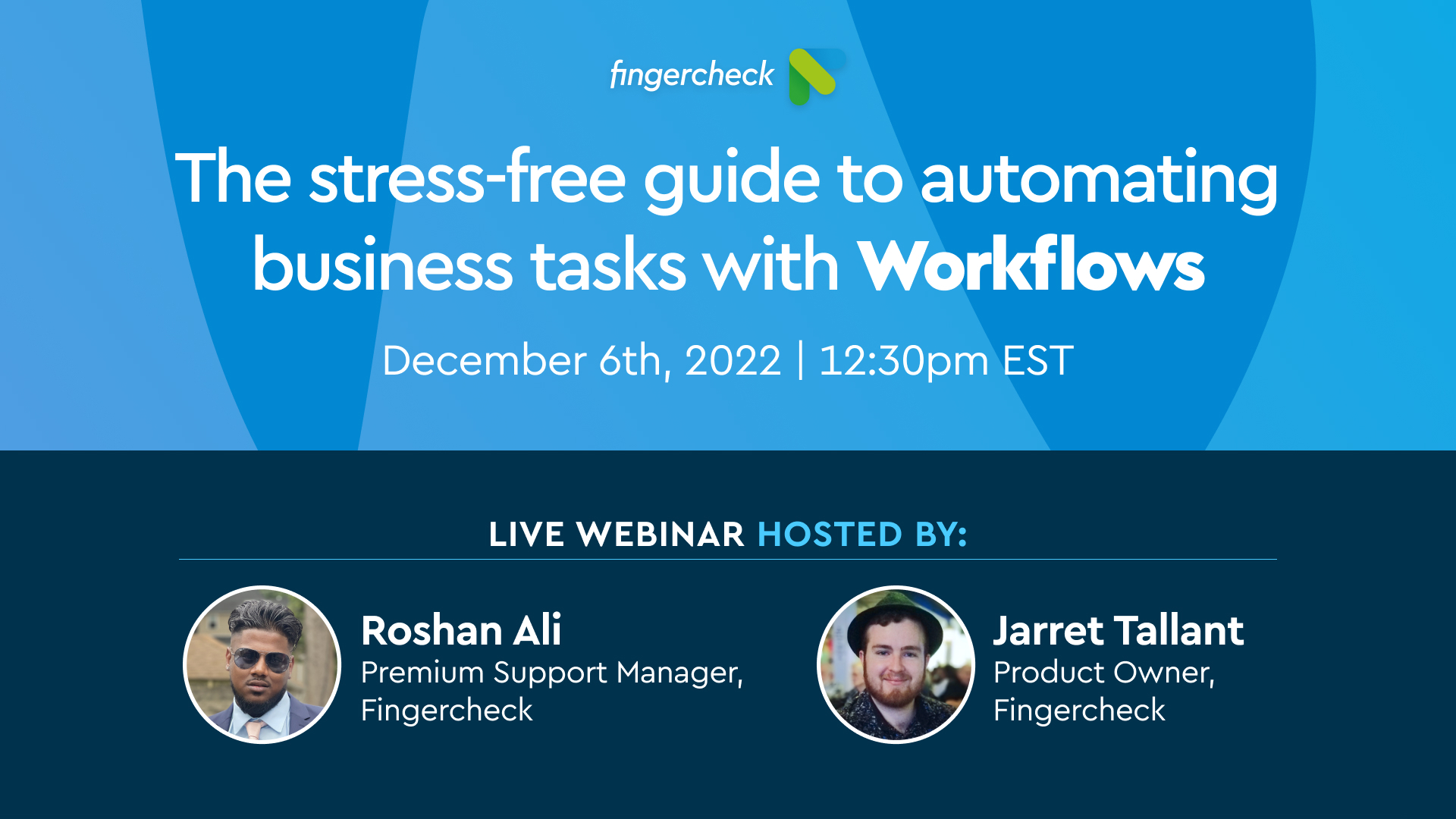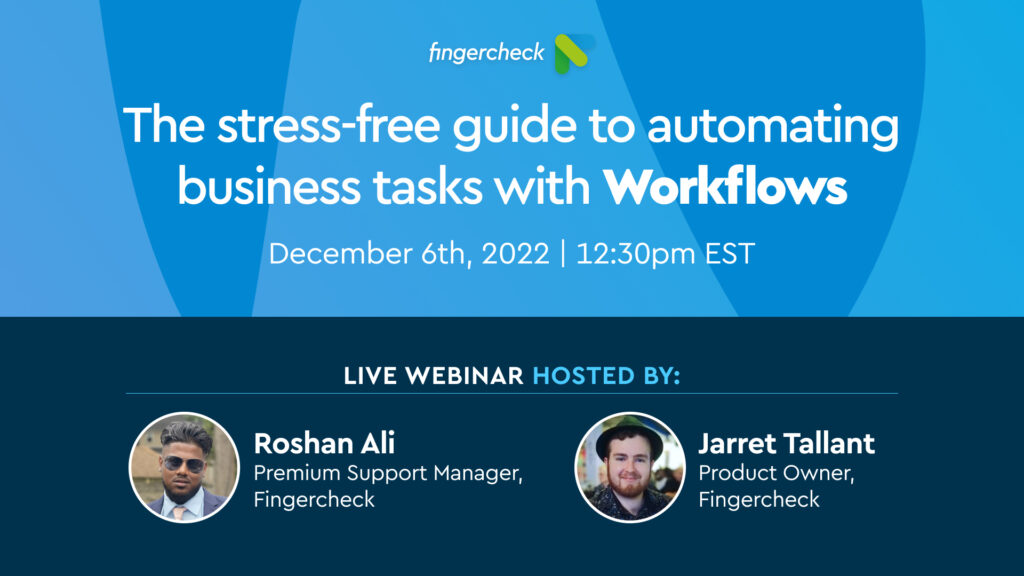 What is Workflows?
Our solution lets managers automate and structure repeatable tasks to help make the work flow without the manual overhead or massive paper trail. It also allows you to hold all employees accountable for those tasks by:
Providing a trackable, system-based approach to data collection and multi-step processes.
Configuring templates to meet employees' needs with a flexible template editor and dynamic user data.
Inspiring creativity and innovation with universal system templates that admins can copy and tweak to their own specifications.
Viewing ongoing workflows, tracking completion progress and making updates to an individual workflow with a workflow dashboard.
And, the best part is that when you join our webinar on Tuesday, you will see first-hand how our automated Workflows system helps minimize errors and increase overall efficiency. You can register here.
Let us help you do business better!
At Fingercheck, we want to save you time and money so you can focus on running your business. Our Workflows solution is part of our Fingercheck 360 Plus product line. We would love for you to see how it works. Hope to see you on Tuesday! Learn more about Workflows by Fingercheck.